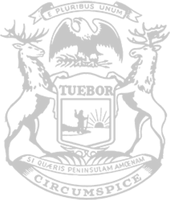 Rep. Outman votes for education plan to close school-funding gap for local schools
State Rep. Pat Outman tonight voted in favor of two budget bills that will eliminate the school-funding gap between K-12 districts, which has been a goal of the Legislature since 1994. The education funding is made possible due to federal aid and a state surplus.
The per-pupil foundation grant will be $8,700 across the board. This plan provides an additional $589 per student (up 7 percent) for districts currently at the minimum foundation allowance, and an additional $171 (up 2 percent) for schools now at the maximum guaranteed foundation allowance. This funding eliminates the old formula, which gave double the amount of per-pupil funding to school districts receiving the minimum allowance, which did not quickly close the funding gap.
"Investing in education is one of the most important things we can do to prepare Michigan's youngest minds for the future," said Rep. Outman. "The old formula worked too slowly to close the years-long gap that has existed in our school system, and there is a better way to ensure kids across Michigan are getting equal access to the educations they need to succeed. Now, each child will have access to equal financial resources, allowing them to flourish. We have worked across the aisle and with the governor on this critical budget item, and I am confident our students will have better educational outcomes because of it."
House Bills 4410-11 now go to the Senate for further consideration.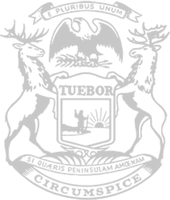 © 2009 - 2021 Michigan House Republicans. All Rights Reserved.
This site is protected by reCAPTCHA and the Google Privacy Policy and Terms of Service apply.