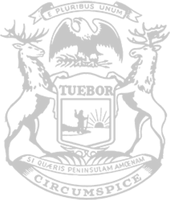 Rep. Outman urges governor to end statewide indoor dining ban
State Rep. Pat Outman, of Six Lakes, today called upon Gov. Whitmer not to extend the statewide indoor dining ban that ends on Jan. 15.
The Michigan Department of Health and Human Services (MDHHS) issued a Nov. 18 emergency order banning indoor dining and service for restaurants and bars through Dec. 8, 2020. The MDHHS order has been extended through Dec. 20, 2020 and, again, through Jan. 15, 2021.
"Michigan's restaurant and bar workers are hurting because dine-in services have been banned for months, "Outman said. "Far too many people are barely hanging on right now. It's time the governor take a hard look at the state she was elected to serve and realize her orders are hurting thousands upon thousands of hard-working families."
Rep. Outman said Gov. Whitmer and her administration owe the nearly half-million Michigan residents who earn their livelihoods from the food and beverage industry an explanation. While limiting "close contacts" has been the stated purpose, Outman said this is frustrating for Montcalm and Gratiot County restaurant and bar owners who see "close contacts" occurring in many other businesses.
"These kinds of restrictions just don't line up with the science," Outman said. "In-person dining has been associated with only a very small number of cases. Too many Michiganders have been left without a paycheck for weeks on end, and it's time for a real solution."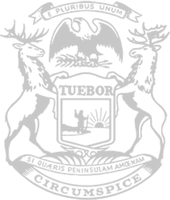 © 2009 - 2021 Michigan House Republicans. All Rights Reserved.
This site is protected by reCAPTCHA and the Google Privacy Policy and Terms of Service apply.