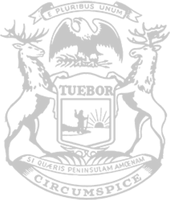 Rep. Outman supports balanced budget plan that makes responsible investments in Michigan's future
Workers, families and students would benefit from comprehensive plan
State Rep. Pat Outman (R-Six Lakes) joined his House colleagues this week in advancing a state budget plan for the upcoming fiscal year that makes responsible, lasting investments in essential public infrastructure, programs and services and lays the foundation for real tax relief.
"Hard-working taxpayers deserve a balanced state budget that makes responsible investments that will serve them in the long term," Outman said. "Our plan allocates more than $4 billion in one-time funding to pay off debt right away – and that will free up resources for local governments and schools for years to come."
Highlights of the plan for the state budget year that begins Oct. 1 include:
Tax relief: The plan leaves $1 billion for annual tax relief starting in the upcoming fiscal year to keep more money in people's pockets – significantly more than proposed by Gov. Whitmer. The governor's plan accounts for less than $400 million next budget year, and about $757 million once fully phased in through 2025. Whitmer has vetoed Republican plans to lower the income tax rate and suspend the gas tax, but efforts will continue to lower taxes immediately as part of the budget process.
Continued commitments to water infrastructure: The plan responsibly invests nearly $214 million in water infrastructure projects in communities across the state. This comes on top of nearly $2 billion in one-time additional resources that Outman recently helped approve in the Legislature and has already signed into law, including resources specifically to replace lead water service lines, address wastewater systems, and clean up contamination.
Better roads: The House plan includes a Department of Transportation budget of nearly $6.8 billion, including an additional one-time investment of $750 million specifically for local roads – continuing House Republican efforts to improve roads without additional tax increases.
Support for students: The House K-12 plan includes a record-high school aid fund of nearly $20 billion, including a $300 increase in per student funding. In addition, the budget includes more than $500 million for teacher recruitment/retention, $300 million in school safety initiatives – including student mental health, an additional $210 million for special education costs, and more resources for rural transportation.
"I believe the state should operate within its means and instill safeguards in its budget in case of unforeseen financial burdens," Outman said. "Our plan adds another $100 million to the general "rainy day" fund and $674 million to the school aid stabilization fund, giving residents greater confidence in the stability of our state."
The bills now advance to the Senate for further consideration.
#####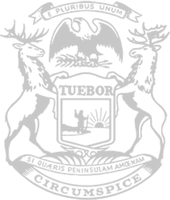 © 2009 - 2023 Michigan House Republicans. All Rights Reserved.
This site is protected by reCAPTCHA and the Google Privacy Policy and Terms of Service apply.