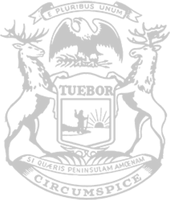 Rep. Outman: SOS bills signed by governor give Michiganders greater access to much-needed services
State Rep. Pat Outman today applauded new laws to provide better and more efficient service for Michiganders at Secretary of State branch offices.
The new laws require walk-in options at branch offices, which Secretary of State Jocelyn Benson had previously banned after moving to an appointment-only system. Other new laws allow for an extra 120 days of validity for licenses and registrations that expired between March 31 and Aug. 1, and will not be subject to late fees.
"Throughout Michigan's mandated economic shutdown, including closing the physical doors of branch offices to the public, my office received complaints about hard-to-access services nearly every day," said Rep. Outman. "A lack of both available appointments and branch offices made the issue even worse, with the online appointment system often running out of appointments moments after they were made available. This inefficient system was simply not working for Michiganders who rely on the Secretary of State's office for these services."
In March 2020, Benson closed branch offices due to the COVID-19 pandemic. When offices reopened several months later, services were only made available by appointment. Many people found the new system unnecessarily complicated, which created months-long wait times for many essential services. In April, the department announced the appointment-only system would remain in place on a permanent basis. However, Rep. Outman has advocated for a long-term approach that includes walk-in access.
"When I questioned Secretary Benson during an Oversight Committee hearing back in May about these very issues, my goal was to work together to reopen branch offices so residents wouldn't have to wait three months to get a new license or worry about paying fees or fines during an unprecedented time," said Rep. Outman. "These new laws are a huge step toward rectifying a statewide issue that created obstacles for people who felt stuck between a rock and a hard place, knowing their registration would expire soon but being unable to make an appointment to fix it. I'm grateful the Legislature's efforts were not in vain, and that state officials worked with us to support and expand access to these services."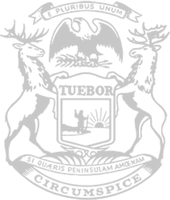 © 2009 - 2022 Michigan House Republicans. All Rights Reserved.
This site is protected by reCAPTCHA and the Google Privacy Policy and Terms of Service apply.