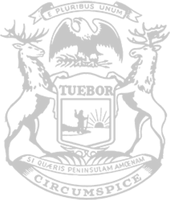 Rep. Outman slams Unemployment Insurance Agency, governor for lack of transparency, fraud in committee meeting
Rep. Pat Outman, vice-chair of the House Oversight Committee, today slammed testimony heard from Unemployment Insurance Agency Director Liza Olson regarding claims filed by people across Michigan. The agency has come under scrutiny recently for a large volume of fraudulent activity they have struggled to manage, which has prevented money from reaching the pockets of law-abiding citizens.
It was revealed recently that the agency's former director, Steve Gray, was paid $85,000 to stay silent about activities that occurred during his controversial tenure. A similar payout was also made to Robert Gordon, former director of the state health department.
"Had I not witnessed the absolute lack of transparency within the UIA firsthand in today's committee meeting, it would almost be hard to believe," said Rep. Outman. "When asked to give an estimate on the total value of fraudulent claims they have received, the agency declined to provide an answer. When asked if she would accept an $85,000 hush money payment from the governor, Director Olson declined to answer. When asked how often the agency consults with the governor's office about issues it experiences, we actually got an answer – as infrequently as once a month."
Gov. Gretchen Whitmer this week vetoed parts of the Legislature's COVID-19 relief package, including one portion that would deposit $150 million into the UIA Trust Fund. The deposit would cover the state's share of payouts of fraudulent claims and keep the agency strong to help support laid-off workers.
"The actions taken by the agency and governor indicate they are working in tandem against the best interests of Michiganders," said Rep. Outman. "It is due to the UIA's lack of oversight that people have been waiting 11 months to hear back about their claims, and why fraud has continued impacting payments. The governor's veto of this significant funding coupled with the agency's unconcerned attitude about people's suffering, is a recipe for continued failure."
Many Michiganders believe they could receive more helpful assistance by speaking with a UIA employee in-person, but the agency has refused to open regional offices at this time. Comparable statewide agencies, like the Secretary of State's office, have reopened for in-person appointments.
"These regional offices should absolutely reopen," said Rep. Outman. "We are one year into COVID-19 and know what precautions are necessary to take in order to resume normal activities. Citing the virus as the only reason for not reopening these offices is a weak excuse, at best. More harm than good is done by rejecting the pleas of Michiganders and denying them the opportunity to resolve issues they have been facing for months, through no fault of their own."
The Oversight Committee is working to build a task force to oversee and investigate the Unemployment Insurance Agency.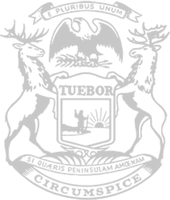 © 2009 - 2021 Michigan House Republicans. All Rights Reserved.
This site is protected by reCAPTCHA and the Google Privacy Policy and Terms of Service apply.