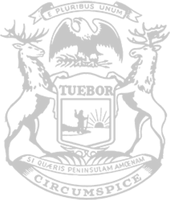 Rep. Outman shares disappointment with ineffective, frivolous education budget
Legislator: Plan full of political pet projects leaves students in the dust
State Rep. Pat Outman today expressed his disappointment with the School Aid budget that was signed into law Thursday, citing wasteful and ineffective spending that disserves students.
The governor today signed Senate Bill 173 — legislative Democrats' $24.3 billion education budget that underinvests in students. The bill is part of their larger budget that spends a total of $81.7 billion of taxpayer money with an emphasis on frivolous and unsustainable programs.
"Although we're spending more – way more – dollars, this budget won't do enough to improve education for Michigan students who continue to lag behind due to school attendance restrictions and failed remote learning techniques in 2020 and 2021," Outman said. "Reading scores are low, student mental health is suffering, career-readiness is off track. As a new father, I'm greatly concerned about the outlook of public education in our state."
Democrats added $2 billion of spending on pork and other programs into the school budget, which was released only hours before the vote, giving Republicans little time to review. If Democrats had instead invested $2 billion in Michigan classrooms to help kids learn, the budget would provide an additional $1,360 for every Michigan student. This would amount to $10,968 per pupil, but Democrats opted for wasteful spending over students. For example, instead of providing an additional $83 per student, the Democrats spent $125 million on green buses that aren't practical for expansive rural communities.
The budget also eliminates dedicated funding for school resource officers (SROs), who build relationships with students and help protect Michigan schools. Instead, the Democrat budget provides $25 million to expand the school meals program to give free meals to kids regardless of need, including those from Michigan's wealthiest families — funding that could have restored the dedicated $25 million for SROs.
The school budget creates a $10 million program to teach high school students how to fill out free forms, resources that could have equalized public school student funding and make up the $9.8 million underfunding for some public charter school students who were treated unfairly in Democrats' budget.
Further examples of earmarks and other wasteful spending include: $225 million to pay off student loan debt, $4 million for enrolling kids in the free Dolly Parton Imagination Library program, $5 million for TV programming, $4 million for one single school roof in Wyoming, $500,000 for driver's training at two school districts in Wayne County, and $500,000 for a swimming pool in Eastpointe.
"These programs are being paid for by taxpayers – and they aren't directly helping kids learn the things they need to succeed," Outman said. "These inefficient strategies are leaving Michigan kids in the dust in favor of the vanity of schools and politicians looking to tout local pet projects."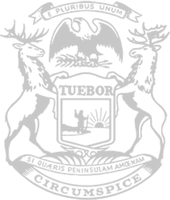 © 2009 - 2023 Michigan House Republicans. All Rights Reserved.
This site is protected by reCAPTCHA and the Google Privacy Policy and Terms of Service apply.