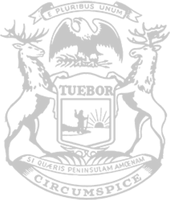 Rep. Outman named legislator of the year by autism advocacy group
State Rep. Pat Outman today expressed his gratitude to the Xavier DeGroat Autism Foundation for selecting him as its legislator of the year.
The organization stated that Rep. Outman was selected because of his efforts to support autism awareness and his commitment to making Michigan a more inclusive environment for those with autism.
"I'm honored to receive this recognition from a foundation that serves such an important purpose," Rep. Outman said. "The world has come a long way in understanding and accepting autism in recent years, but there's still further to go. I look forward to continuing my partnership with Xavier DeGroat and his foundation to reduce stigma and increase opportunities for the autism community in Michigan."
April is Autism Awareness Month, and Rep. Outman said it is an important time for Michigan residents to increase their knowledge about the fastest-growing developmental disability in the U.S.
The Xavier DeGroat Autism Foundation was created in 2018 to help create and promote opportunities for people with autism through advocacy, education, economic opportunities and humanitarian efforts.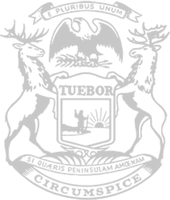 © 2009 - 2023 Michigan House Republicans. All Rights Reserved.
This site is protected by reCAPTCHA and the Google Privacy Policy and Terms of Service apply.