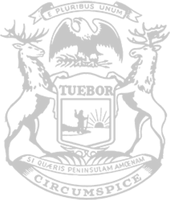 Rep. Outman: Michigan's unemployment system has failed families since the start of pandemic
Lawmaker responds to governor's latest budget request
State Rep. Pat Outman today said it's unacceptable how long Michigan's Unemployment Insurance Agency (UIA) has been taking to assist families in need during the coronavirus era.
Outman, of Six Lakes, said some constituents haven't received a check since the summer of 2020, while others haven't received a check since last spring.
"It's wrong that the unemployment agency will help someone from last week, but not look at cases submitted back in September," Outman said. "And we are now finding people who are owed large amounts of back pay who are being sidelined for more review. People are struggling, not able to pay their mortgages and other bills while owed $5,000-plus from the UIA."
Outman said it's also confusing Gov. Gretchen Whitmer vetoed a Legislature approved plan to assist Michigan families – including summer property tax relief and extending unemployment benefits – because she wants a permanent extension of UIA benefits.
"We should not be playing politics to get a permanent extension of UIA benefits in the middle of a global pandemic," Outman said. "While I am glad Gov. Whitmer suddenly seemed to change her mind on property tax relief for Michigan families and extending unemployment benefits for workers laid off by her policies, it doesn't make sense why she vetoed the Legislature approved plan last year in the first place that addressed both critical issues. People's lives and livelihoods should never be used as political pawns, yet it's clear this is what the governor has been doing all along. In fact, it's been clear throughout this entire pandemic she has only felt the need to reach out to the Legislature when it's convenient for furthering her own personal agenda or when she needs a bailout for her reckless coronavirus actions – but not when it actually comes to helping families and job providers who are struggling."
Even further, the governor's plan did not include plans to reopen the state.
"The governor has once again decided to ignore the legislative process and try to go about this alone, even though that is not how state government is supposed to operate," Outman said. "There's a process for a reason, put in place to ensure the people's voices are heard and one person is not making all the decisions. But the governor would thoughtlessly rather act like a queen and take matters into her own hands."
Outman added that the House budget committee is already working with lawmakers in the Senate on the best way to distribute this important federal funding to ensure it is used responsibly. He will continue to work with lawmakers on both sides of the aisle at the Capitol to continue to seek ways to provide meaningful solutions to better assist Michigan families.
"As always, my office is here for you," Outman said. "Don't hesitate to reach out by phone at 517- 373-0834 or by email at [email protected]. I will not give up on fighting for your best interests."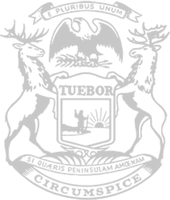 © 2009 - 2021 Michigan House Republicans. All Rights Reserved.
This site is protected by reCAPTCHA and the Google Privacy Policy and Terms of Service apply.