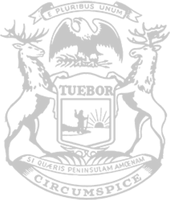 Rep. Outman introduces bill that would allow Legislature, governor's office to be subject to public record requests
State Rep. Pat Outman today, along with some of his Michigan House colleagues, introduced a comprehensive plan to increase transparency in state government. The bill introduced by Outman is part of a larger package targeting broader use of the Freedom of Information Act (FOIA), which does not currently apply to the Legislature or governor's office. Testimony was heard for the package today in the House Oversight Committee, of which Rep. Outman is vice-chair.
The portion of the legislative package sponsored by Outman would create a new Legislative Open Records Act (LORA) to provide for the public inspection of legislative records, including those from the governor's office and state Legislature.
"The exemption of the governor and Legislature from Michigan's sunshine laws is an issue that has been brought to the House floor before, and one I am proud to bring forward again," said Rep. Outman. "As elected public servants, we are never above the law. Michigan is one of only a handful of states that still exempts its government officials from being subject to open records requests, and it is time for that to change."
The FOIA currently gives Michiganders the right to request access to most public records from local governments, school districts and state departments. As one of only two states to excuse the Legislature and governor's office from these laws, the Center for Public Integrity has ranked Michigan 50th in the nation in terms of government transparency.
"The refusal to pass these bills reduces voter confidence in the very people they democratically elect each term," said Rep. Outman. "The fact that Michigan continues to be ranked dead last in terms of transparency should be a wakeup call to all of us in the Legislature to finally pass this key legislation so that our constituents can continue holding us accountable in the work that we do."
House Bill 4388 remains in the Oversight Committee.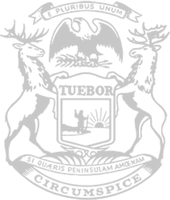 © 2009 - 2021 Michigan House Republicans. All Rights Reserved.
This site is protected by reCAPTCHA and the Google Privacy Policy and Terms of Service apply.