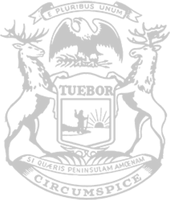 Rep. Outman: Governor says one thing, science and data say another
Lawmaker opposes governor's latest winter sports ban
State Rep. Pat Outman today called on Gov. Gretchen Whitmer to end her careless suspension of winter contact sports and allow student-athletes in Michigan schools to participate in all sports.
"My colleagues and I will continue to fight for a solution to this. I'm appalled by the governor's action. This will absolutely hurt the well-being of thousands of Michigan kids," Outman said. "The governor claims she bases all her decisions on science and data, but that same science and data shows it's clearly safe for sports to resume."
Outman, of Six Lakes, serves as vice chair of the House Oversight Committee and said the issue was discussed today during a hearing. MHSAA officials confirmed that out of more than 30,000 tests, 99.8 percent of them came back negative.
"For many, sports are more than a game," Outman said. "They shape the character of many student-athletes and teach them life skills they will carry with them into their adulthoods. Not only that, but what about all the high school seniors who have been working hard and training their entire lives to earn a scholarship for college? What are they supposed to do now? These are all important things that should be considered, yet the governor doesn't seem to care about at all. It's infuriating."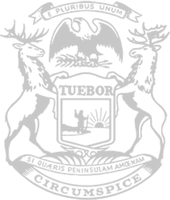 © 2009 - 2021 Michigan House Republicans. All Rights Reserved.
This site is protected by reCAPTCHA and the Google Privacy Policy and Terms of Service apply.