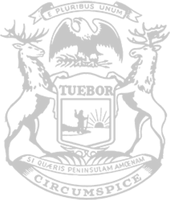 Rep. Outman: Crisis at southern border starting to affect central Michigan communities
State Rep. Pat Outman today spoke out against a proposal that would open an emergency overflow facility for illegal immigrant children in Alma. Outman says it is appalling that President Biden has been unwilling to solve this ongoing border crisis that has allowed hundreds of thousands of migrants and unaccompanied minors to flow into our country. 
"The border issue isn't just affecting southern states," said Rep. Outman. "A willingness by the federal government to allow unaccompanied and undocumented minors into this country is now impacting our Michigan communities. This proposed refugee center would not be necessary had the Biden Administration closed our border. Instead, Biden's border crisis has wasted tens of millions of hard-earned taxpayer dollars each week and put Americans and Michiganders at risk. While imposing mask and stay-at-home mandates for Americans during a time of global crisis, Biden continues accepting undocumented migrants into our country. I am glad the planning commission denied the request, but the city council has yet to vote. I urge them to put Alma residents first and reject this overflow facility plan."
The Alma City Commission has denied a request by a Christian group to provide temporary housing to undocumented minors. Bethany Christian Services asked the city to rezone a nursing home facility to allow the group to convert it into a refugee center. 
More than 212,000 migrants were encountered at the southern border in July. The city of Laredo, Texas has recently refused to take in migrants who have been bused in from elsewhere on the border after discovering 40 percent of them tested positive for COVID-19.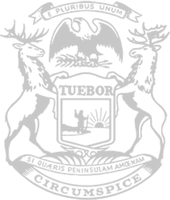 © 2009 - 2022 Michigan House Republicans. All Rights Reserved.
This site is protected by reCAPTCHA and the Google Privacy Policy and Terms of Service apply.