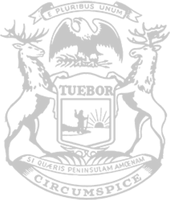 Rep. Outman blasts governor, state health department nursing home policies
RELEASE
|
February 25, 2021
State Rep. Pat Outman today expressed frustration with COVID-related nursing home policies in the state of Michigan.
The House Oversight Committee, of which Rep. Outman is vice-chair, met today to hear an overview of the Michigan Department of Health and Human Services (MDHHS) nursing home policy, as well as testimony from people who are still unable to visit their family members. MDHHS refused to participate in the committee meeting.
MDHHS sent a letter to the committee in lieu of a representative, touting their data modeling. However, their data has not been shared publicly or with the committee members. Their letter also suggestedthey are closely following guidelines from the Centers for Disease Control & Prevention (CDC), yet there are major discrepancies in the data provided for the state of Michigan on each site.
"The refusal of MDHHS to speak before the Oversight Committee today indicates clearly to the people of Michigan that they would rather bury their heads in the sand about the destruction their policies have caused than confront and rectify the issues," said Rep. Outman.
Gov. Gretchen Whitmer has also been criticized by many Republican legislators for her nursing home policies throughout the past year. She previously enacted a total ban on visits from family members and her regional hub policy once placed those both with and without COVID-19 in the same facilities.
"Not only has Governor Whitmer effectively cut off elderly nursing home residents from the outside world through her strict regulations on visitors, but she also instituted a program that placed COVID-19-positive patients inside facilities housing members of an already vulnerable population," said Rep. Outman. "These outrageous guidelines have prompted people from our community to voice concerns about their elderly family members dealing with depression due to long periods of isolation. These residents are suffering, and not because of COVID-19. Governor Whitmer and MDHHS owe the families of these residents an explanation and the opportunity to hug their loved ones again before it is too late."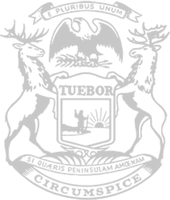 © 2009 - 2021 Michigan House Republicans. All Rights Reserved.
This site is protected by reCAPTCHA and the Google Privacy Policy and Terms of Service apply.