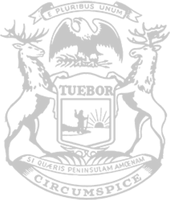 Rep. O'Malley: Whitmer administration continues unnecessary slow walk of livelihood resumption
House Oversight Committee member Jack O'Malley today called on Gov. Gretchen Whitmer to re-establish work search and registration requirements for unemployment benefit eligibility, saying Michigan's economy continues to be extremely slow to recover with incentives for unemployment still in place.
The state's Unemployment Insurance Agency indicated in a committee hearing this afternoon that they are planning to have the requirements reinstated by the end of May. The original target date was May 1, but the agency was not ready to execute on an updated plan.
"There are over 80,000 job openings in Michigan right now and businesses big and small have told our committee they are desperately looking for workers," said O'Malley, of Lake Ann. "Filling them is the key to getting our state and local economies rolling again. But with jobs waiting, proper COVID-19 protocols in place and vaccines going into arms, Gov. Whitmer has shown an unwillingness to enforce a rule which states a person has to seek work when unemployment is under 8 percent.
"This continues a trend of the governor going it alone and making decisions that have dire impacts on our state."
Michigan's unemployment rate dropped to 5.1 percent in March, marking three consecutive months of decline.
O'Malley noted Whitmer's unwillingness to open certain industries while serving on the Joint Select Committee on the COVID-19 Pandemic during the 2019-20 legislative term, saying a lack of data and reasoning for decisions from the administration has continually led to questions and inconsistencies.
"I remember hearing from salon owners – to name one industry of many – who came before our committee and explained to us the protocols they were planning to put in place and the steps they were taking to keep their customers safe," O'Malley said. "For a great while, the governor chose to ignore those plans and keep them closed. Michigan was the only state in the country that had salons closed and no opening date set for them. She also provided these small business owners with little for what went into that decision.
"Michigan is going to be left behind in the small business sector if we don't emerge from COVID-19 with a healthy population and a healthy economy. Both are essential. That's not bowing to pressure from what other states are doing in terms of how fast they get back up to speed. That's just reality."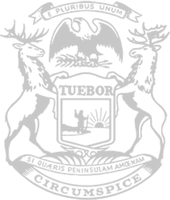 © 2009 - 2021 Michigan House Republicans. All Rights Reserved.
This site is protected by reCAPTCHA and the Google Privacy Policy and Terms of Service apply.