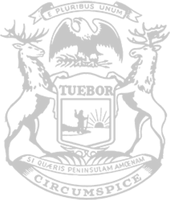 Rep. O'Malley urges governor to share child-care solutions in State of the State address
State Rep. Jack O'Malley is actively working to improve child-care access and affordability for Michigan families, and encourages Gov. Gretchen Whitmer to recognize this important need and help offer solutions in her upcoming State of the State address next week.
"Child care is such a vital part of everyday life for many people throughout our state, but it's extremely expensive due, in part, to over-regulation," said O'Malley, of Lake Ann. "The system isn't working for people and we need to fix it with practical reforms that still keep our kids safe. I am urging the governor to join the Legislature in those efforts."
O'Malley plans to re-introduce common-sense plans from last session to reform allowable adult-to-children ratios, increase the number of children allowed at in-home care providers during before- and after-school, and establish new grace periods for providers to keep up with any rule changes from the Department of Licensing and Regulatory Affairs.
"This burdensome regulation was making it more difficult for providers to offer services, and more difficult means more expensive," O'Malley said. "That impacts hardworking people and their families. We can have an honest discussion about red tape without sacrificing the safety of our children in our care facilities. I want to keep our children safe. I also want the governor to come to the table with the Legislature to go over some plans that will alleviate some of the costs of care. There is a genuine road map to achieving this."
O'Malley will offer additional regulatory and funding reforms on top of re-introducing the three plans that experienced pushback and no cooperation from the governor in the previous term. O'Malley underscored one idea which would allow the public to review specific license violations by providers. Under current law, minor and egregious violations fall under one category of "lack of proper care and supervision."
"This would be a win-win of a reform," O'Malley said. "It would protect consumers and their children by creating a more accurate assessment of a provider, while also protecting the reputations of these small businesses and their workers by not lumping in minor instances that must be reported with truly bad actors."
O'Malley said he is exploring ways to address staffing and funding concerns, current curriculum parameters that increase cost and a lack of collaboration between state departments – while supporting additional commitments to workers in care facilities.
O'Malley represents people of the 101st District in the Michigan House, encompassing Benzie, Leelanau, Manistee and Mason counties.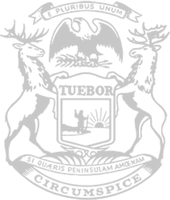 © 2009 - 2021 Michigan House Republicans. All Rights Reserved.
This site is protected by reCAPTCHA and the Google Privacy Policy and Terms of Service apply.