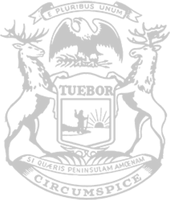 Rep. O'Malley urges governor to offer detailed reasoning for COVID-19 decisions
RELEASE
|
September 24, 2020
Legislator: Departments, experts alone haven't painted full picture of response
State Rep. Jack O'Malley, of Lake Ann, today said recent testimony before the Joint Select Committee on the COVID-19 Pandemic echoed a consistent takeaway: Gov. Gretchen Whitmer must explain the decisions she's made in response to the pandemic, as lives and livelihoods throughout Michigan have been impacted by them.
The first-term legislator called on the governor herself to answer publicly to legislators, who serve as the voice of people across the state who have been affected.
"Over the last many months our committee has met with heads of different departments and when certain questions about decisions were asked, we were directed to DHHS," O'Malley said. "But this week when we had the opportunity to ask those same questions and try to get answers for people we represent, I heard the DHHS director tell us some of these things were decided by Gov. Whitmer. So as a result, we can't give the people who come to us with questions the answers they are seeking. The governor needs to answer the tough questions the people of Michigan are asking. I hear them from concerned people every day. They need to hear from their leader.
"To use a common saying – the buck stops with her with this crisis. And it's been passed to her many times by officials in her own administration since this committee was formed. People have been struggling and need answers."
O'Malley's comments come on the heels of a select committee hearing on Wednesday with Department of Health and Human Services Director Robert Gordon and state epidemiologist Dr. Sarah Lyon-Callo. COVID-19 data and how that data impacts critical decisions made by the governor – such as closing businesses and regional phase declarations – were discussed.
Transparency of the COVID-19 data also was a discussion topic. A letter from more than 30 Michigan news and government transparency organizations was recently sent to Whitmer and Gordon earlier this month calling for the administration to require K-12 school districts to improve their notification process in communities when a COVID outbreak occurs. The Michigan School-Related COVID Outbreak Transparency Coalition also called for DHHS to increase how often COVID outbreak data is reported and require colleges and universities across the state, which feature large amounts of individuals in a smaller campus setting, to report testing and case metrics regularly.
Lyon-Callo told O'Malley and other committee members that adhering to these recommendations would be "labor-intensive" and take people away from other work that they're doing.
"The administration has indicated that college populations and schools are large clusters that should demand a close eye as we deal with this pandemic, but when someone tells them they could improve in certain areas such as reporting to keep our kids and school staff safe they publicly state they feel they're doing just fine for now," O'Malley said. "It follows a consistent path we've seen that this administration feels they are immune from improvement and that they have all the answers.
"If they really do, it sure would be nice to hear them."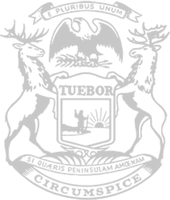 © 2009 - 2021 Michigan House Republicans. All Rights Reserved.
This site is protected by reCAPTCHA and the Google Privacy Policy and Terms of Service apply.