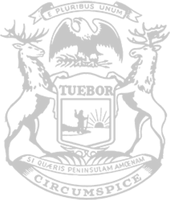 Rep. O'Malley: UIA audit report underscores magnitude of mistakes
RELEASE
|
November 19, 2021
State Rep. Jack O'Malley, of Lake Ann, today said findings from the state Auditor General show a key arm of Gov. Gretchen Whitmer's administration made crucial and costly errors implementing a federal program.
The Auditor General examined the state's Pandemic Unemployment Assistance (PUA) process, including application and eligibility criteria that was not federally compliant. The state's Unemployment Insurance Agency paid roughly $3.9 billion in improper benefits after including the incorrect criteria and continued to include it on its pandemic assistance application for nine months after it was first warned by the U.S. Department of Labor.
The report disclosed that a variety of actions and inaction by UIA senior leadership during COVID-19 contributed to a problematic "tone at the top" and corresponding mistakes.
"This agency was a rudderless ship, and unfortunately a lack of leadership trickled down to people who had been put out of work and were just trying to get benefits they needed to get by," O'Malley said. "With this report, we now have a staggering sum that was paid out improperly.
"When Gov. Whitmer made the decision to take away livelihoods, a robust and efficient system was needed to make sure people could still pay bills and put food on the table. That didn't happen, and many people across Michigan bore the brunt of this ineffectiveness and incompetence. As the report clearly states – this starts at the top."
O'Malley has examined UIA's response and effectiveness during each of his legislative terms in the Michigan House. He served on the Joint Select Committee on the COVID-19 Pandemic during the 2019-20 term as the agency attempted to process millions of unemployment claims following executive orders in response to the pandemic. He currently serves on the House Oversight Committee, which recently met with newly appointed UIA director Julia Dale.
The audit report, which is the first of a series on UIA's actions and effectiveness during COVID-19, found that from March 15, 2020 through Sept. 27 of this year, the agency paid nearly $39 billion in total unemployment insurance claims from 5.4 million claims and just over 3.4 million claimants. The PUA claims are included in the total figures.
"I am committed to improving the agency going forward. Performance audits and hearings will help in this area because we can hear what the agency is planning to do to improve and see if they're actually taking corrective actions," O'Malley said. "UIA's effectiveness is something I hear a ton about, and I am staying on this to make sure we have an efficient, service-driven product going forward."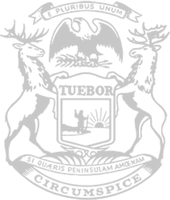 © 2009 - 2022 Michigan House Republicans. All Rights Reserved.
This site is protected by reCAPTCHA and the Google Privacy Policy and Terms of Service apply.