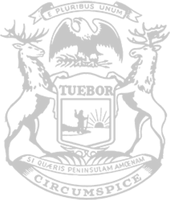 Rep. O'Malley: Subpoena gives legislators ability to pursue transparency for people throughout Michigan
House Oversight Committee member Jack O'Malley, of Lake Ann, today issued the following statement after the committee voted to issue a subpoena for the appearance of former Department of Health and Human Services Director Robert Gordon. The committee recently received subpoena power to investigate non-disclosure payments and separation agreements between state employees and their employers. Gordon was given a $155,000 payment as part of a separation agreement when he resigned from Gov. Gretchen Whitmer's administration. Upon receiving the subpoena, Gordon agreed to appear before the committee remotely on Thursday, April 29 at 10:30 a.m.:
"Former Director Gordon took an oath to serve the people when he joined the administration and it was taxpayer money that went toward his separation agreement. Due to these factors, it is imperative that representatives of the people have the ability to gather more information with in-person questions. A subpoena provides us with this ability.
"I'm puzzled as to why Director Gordon has refused multiple invitations from the House Oversight Committee to testify when both he and the governor dropped the non-disclosure portion of the agreement. This is about transparency. People have had their lives and livelihoods impacted by decisions the administration has made. They deserve answers regarding what has gone on."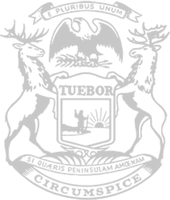 © 2009 - 2021 Michigan House Republicans. All Rights Reserved.
This site is protected by reCAPTCHA and the Google Privacy Policy and Terms of Service apply.