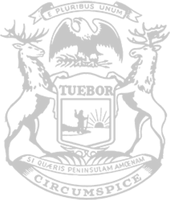 Rep. O'Malley steps up for small businesses, workers with support measure
State Rep. Jack O'Malley today voted to approve critical support for small businesses on Main Street across northern Michigan, along with the area's vital tourism industry.
O'Malley and the House advanced a $184.6 million relief plan to help restaurants, movie theaters, fitness centers and other local businesses hurt most by the pandemic. The plan also helps health care professionals and other occupational license holders who weren't allowed to work for part of the pandemic, while also making more resources available for community development investments helping small businesses.
O'Malley underscored a crisis of closures with thousands of local job providers shuttered over the past two years – putting people out of work and slamming the brakes on a major driver of both state and local economies.
"Hard-working people in our communities are hurting and they've been hurting for a while. This will provide them with additional relief to help make ends meet," O'Malley said. "Some of the local businesses covered in this funding were unable to operate for months through no fault of their own. Many are still struggling to get by as inflation, supply chain disruptions and staff shortages make things extremely difficult. This is going to help them keep their heads above water, recover fees they unfairly still had to pay when they weren't allowed to generate any revenue, and retain staff."
Highlights of the House plan include:
Assistance for restaurants: An estimated 3,000 have closed permanently since the pandemic began, and those still in business are chronically short-staffed. The plan provides funding to refund certain state fees charged to restaurants even though they were shut down by the governor's orders, and adds $10 million to help restaurants train and certify servers to safely serve alcohol in accordance with certification guidelines.
Support for tourism and entertainment: A $30 million grant will help local convention and visitor bureaus critical to local economies. Movie theaters, which were just beginning to revive before the latest COVID surge crippled attendance again, would receive $18 million. Live entertainment venues also would receive additional support.
Help for health and fitness centers: Roughly a third of the centers in Michigan have closed permanently after state-ordered shutdowns of six months earlier in the pandemic.  A $53 million hardship grant program would benefit an industry dedicated to improving the health of Michigan residents.
Occupational fee relief: The state of Michigan requires licenses and charges fees to workers in several occupations – from health care to cosmetology to construction. People in many of these occupations were not allowed to work for portions of the pandemic, so the House plan would refund or prorate state fees accordingly.
The House plan also provides $25 million for community development financial institutions to assist revitalization efforts and help small businesses.
House Bill 5524 advances to the Senate for further consideration.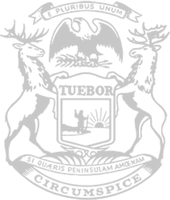 © 2009 - 2022 Michigan House Republicans. All Rights Reserved.
This site is protected by reCAPTCHA and the Google Privacy Policy and Terms of Service apply.