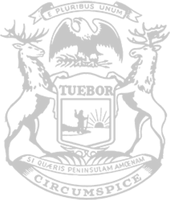 Rep. O'Malley: Re-development project in Ludington will provide housing, spur growth
State Rep. Jack O'Malley, of Lake Ann, today applauded the recent announcement of a Michigan Economic Development Corporation plan strengthening downtown Ludington.
The Michigan Strategic Fund approved a community development project located at 801 N. Rowe St., which will convert a vacant manufacturing building into a new residential structure with office space on the first floor. The building was originally constructed in 1890 and had fallen into significant disrepair. When complete, it will include over 60 new, affordable housing units.
"This is a terrific development for downtown Ludington," said O'Malley, who represents the city in the Michigan House as part of the 101st District. "I am incredibly appreciative of efforts to make our communities in northern Michigan more vibrant and accessible where we can, and this is a very organic way to go about it as it re-purposes a building that has been in Ludington for generations."
O'Malley also underscored the need the property will help fill when it is converted to housing units, especially for people who work tourism jobs in the region and are looking for places to live.
"The renovation and complete remodel of the Haskell building into an amazing multi-family workforce housing facility will not only make an incredible impact on the immediate neighborhood, but also begin to address the greater housing issue," said Ludington City Manager Mitchell Foster through the MEDC. "Working with Michigan Community Capital and their partners on this project has been a pleasant experience and we are grateful for the Michigan Strategic Fund Board for their confidence in this project."
According to the MEDC, the city of Ludington received approval for $2 million in Community Development Block Grant funds to assist with the elimination of blight at the project site, along with other Brownfield Redevelopment and Obsolete Property Rehabilitation amounts.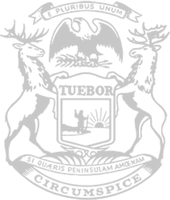 © 2009 - 2021 Michigan House Republicans. All Rights Reserved.
This site is protected by reCAPTCHA and the Google Privacy Policy and Terms of Service apply.