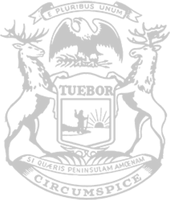 Rep. O'Malley: Precise look needed for COVID-19 long-term care facility data
State Rep. Jack O'Malley today said testimony from state Department of Health and Human Services Director Elizabeth Hertel on the scope of COVID-19 impacts at long-term care facilities creates a need for greater examination.
O'Malley gave his full support to House Oversight Chairman Steve Johnson, of Wayland, as he prepares to ask the state Auditor General to get a more concise number of COVID-19 deaths in nursing homes and various long-term care facilities. The second-term legislator from Lake Ann said a better grasp of data is important as Gov. Gretchen Whitmer's administration frequently cited data for decisions made in response to COVID-19 – including for long-term care facilities.
Hertel told the committee that a lack of reporting from many long-term care facilities has created unknowns in death data and that the state's number could be low as it tracks deaths. Recent reports have also illuminated the issue.
"People just want the truth. It's that simple," O'Malley said. "This is a positive step in getting us needed accuracy. Officials in Gov. Whitmer's administration have been very good at explaining why they don't have all the data that is being requested or whose responsibility it should be to have it. But it was always apparently enough to be confident about the wide-ranging executive orders and health directives that were being crafted in real time.
"How were decisions made for these facilities if they didn't have a complete picture? If data drove decisions, who made the determination to stop backtracking data that could have been informative as decisions for COVID-19 response continued to be made? These questions need to be answered."
O'Malley also mentioned that he has consistently sought key data that should have been a part of the decision-making process, such as suicide rates and substance abuse numbers, as livelihoods were idled statewide due to burdensome orders.
"I asked former DHHS Director Robert Gordon, Chief Medical Executive Joneigh Khaldun and state epidemiologist Sarah Lyon-Callo and no one could tell me those numbers," O'Malley said. "Many times we're told that certain information or data must be sought through another department within the administration. Serving on the House Oversight Committee this term and the Joint Select Committee on the COVID-19 Pandemic last term showed me the one thing Gov. Whitmer and her departments can do right is pass a buck. And it becomes a game of whack-a-mole for people as they seek transparency and information from their leaders."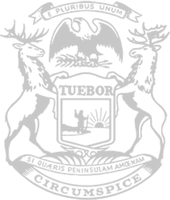 © 2009 - 2021 Michigan House Republicans. All Rights Reserved.
This site is protected by reCAPTCHA and the Google Privacy Policy and Terms of Service apply.