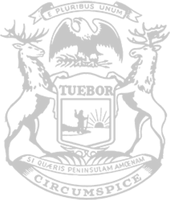 Rep. O'Malley: Pivotal grants will allow for access to vital child care for Michigan families
Budget plan approved by Legislature paved way for support
State Rep. Jack O'Malley today highlighted nearly $365 million in grants that will support roughly 6,000 child-care providers throughout the state, including in northern Michigan.
The commitment to licensed centers, group homes, family homes and tribal care providers will allow for staff bonuses and retention incentives to keep facilities open for families while lowering costs.
"Reliable, affordable access to care is crucial to the budgets of Michigan families," said O'Malley, of Lake Ann. "It's also vital to our state and local economies. As people return to work, they need to have access. Without it, they are forced into difficult decisions that impact their futures. This is also going to be a tremendous help to our child-care professionals who work long hours caring for our kids."
The four counties O'Malley represents as part of the 101st House District will all receive funding grants. Benzie County will receive a total of $500,000 for 11 grants, Leelanau County will receive a total of nearly $650,000 for 17 grants, Manistee County will receive a total of just over $635,000 for 19 grants and Mason County will receive a total of just over $850,000 for 27 grants.
Eligible licensed child-care programs applied for funding in fall 2021, and a second application will be released this spring. O'Malley helped advance a budget plan with the grant funding to the governor's desk using federal COVID-19 relief dollars – the largest investment in child care in state history.
O'Malley has consistently championed access to child-care for families. In June 2021, he was joined by several House legislators and Gov. Gretchen Whitmer, as well as child-care industry and regional business leaders from across Michigan, to announce bipartisan measures establishing a more accessible, higher-quality child care system.
The unveiled plans emphasized high-quality care for families to ensure children are safe, while also providing much-needed flexibility to better support providers who depend on adequate resources to deliver reliable, effective care. O'Malley's legislation, House Bill 5041, expands the adult-to-child ratio for in-home providers to deliver more available spots for children where it can be done safely and sensibly.
HB 5041 overwhelmingly advanced through the House with bipartisan support in October and is under consideration in the Senate Families, Seniors, and Veterans Committee.
Additional information about the grant program is available here.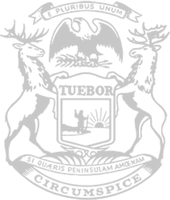 © 2009 - 2022 Michigan House Republicans. All Rights Reserved.
This site is protected by reCAPTCHA and the Google Privacy Policy and Terms of Service apply.