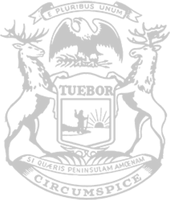 State Rep. Jack O'Malley speaks on a citizen-driven petition before the House to repeal the 1945 Emergency Powers of the Governor Act.
Rep. O'Malley: People's voices are heard with landmark citizen petition
Michigan House acts on Unlock Michigan initiative
State Rep. Jack O'Malley, of Lake Ann, today joined Michigan House colleagues to formally approve a citizen-driven petition to repeal the 1945 Emergency Powers of the Governor Act.
Gov. Gretchen Whitmer used the act to declare an extended state of emergency during the COVID-19 pandemic and issued wide-ranging directives without the approval of the Legislature. The directives impacted lives and livelihoods throughout the state, while negating the ability for people to be represented through their elected officials and have their voices heard.
"We went several weeks through the pandemic with executive orders that had legislative input and advice on modifications. This was working as I feel the system should – with the legislative branch being a co-equal partner," O'Malley said. "This partnership looked out for residents and jobs while avoiding unintended consequences, as the Legislature was uniquely positioned to listen to the needs of the people in a time of crisis.
"But Gov. Whitmer chose to sever that partnership and go it alone – and I believe that's when she chose to ignore so many throughout Michigan who were being affected by her directives."
In October, the Michigan Supreme Court ruled that Whitmer violated her constitutional authority by continuing to issue orders without the approval of the Legislature. A citizens' initiative sought to repeal the law, and approval from the Legislature makes it official.
"The Riot Act of 1945 was never meant to address long-term, statewide pandemics," O'Malley said. "Later law addressed such situations and these laws were supposed to work in tandem. The state Supreme Court agreed. 
"Stamping out the Legislature this routinely has robbed people of their representation in state government. Until the decision of the high court, we had one person ruling under the guise of public safety. It cost people their livelihoods, uprooted Main Street, created time lost in the classroom for our children and dealt a significant blow to the functionality of our state. With this action today, we have cut out future attempts at consolidation of power while delivering power to the people and a victory for democracy."
With the Michigan Senate already approving the measure last week, the initiative now becomes law without the need for the governor's signature – as prescribed by the Michigan Constitution. There is no ability for Whitmer to veto the proposal following passage in both chambers.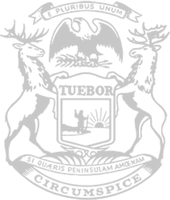 © 2009 - 2021 Michigan House Republicans. All Rights Reserved.
This site is protected by reCAPTCHA and the Google Privacy Policy and Terms of Service apply.