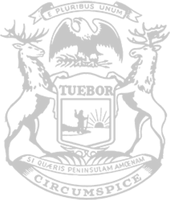 Rep. O'Malley: Pattern of problems beleaguering state's UIA
State Rep. Jack O'Malley today said wholesale changes are needed at the state's struggling Unemployment Insurance Agency following recent revelations of another misstep impacting hundreds of thousands of people throughout Michigan.
A letter from the federal government showed UIA failed to notify nearly 700,000 people regarding changes to qualify for federal Pandemic Unemployment Assistance (PUA). As early as Jan. 6, the federal government informed the state that multiple benefit qualifications were not in compliance with federal law.
As the unemployment agency attempted to bring Michigan into compliance, workers across the state were told without warning they would have to fill out additional paperwork to determine if they were actually eligible for PUA and if they had to pay money back to the state.
"The phone in my office has rang off the hook for a year and a half regarding issues dealing with the unemployment agency. This was another example," said O'Malley, of Lake Ann. "Every few months, we in the Legislature are seeing another report of a problem or we're holding a hearing about a different problem that they need to get fixed. It has been a maddening display of incompetence and ineffectiveness. It's brought all the nightmares about dealing with government to life for people.
"This is well past the notion that mistakes happen on occasion. This is brazen and consistent failure. People dealt with hang-ups, long wait times, weeks without benefit payments and now this. I share in the frustrations of many. Whether it be changes at the agency or no longer throwing good money at bad programs in the appropriations process, it's clear a fresh start is needed in the agency's approach. It's important to deliver solutions for people going forward, and I am committed to pursuing these solutions to help address the many concerns I have heard."
O'Malley and other members of the House Oversight Committee recently heard testimony regarding the federal letter and the impact the mistake has had on people across the state. Several other errors from the past 18 months were also highlighted, including customer service concerns, software issues and decisions made by the agency which contributed to fraud.
The federal monitoring report revealed leaders within UIA were knowingly making PUA payments to ineligible claimants for a similar time of roughly six months – raising the risk for fraud. UIA also knowingly failed to offer three separate PUA qualifications, ultimately excluding residents who may have actually been able to receive them.
Last week, House Oversight Committee Chair Steve Johnson called on UIA Director Liza Estlund Olson to appear before the committee to further explain the timeline laid out in the report as well as the agency's decision-making. Olson took over in November of 2020 for former director Steve Gray, who resigned.
"I look forward to hearing from the agency about the decision-making during this process, why they chose to keep people in the dark for as long as they did and why these problems continue to happen," O'Malley said. "It is plainly evident there are structural issues at the agency. It's important to get them cleaned up so people can be served in an effective fashion."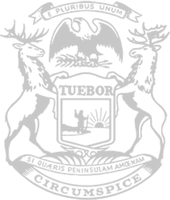 © 2009 - 2022 Michigan House Republicans. All Rights Reserved.
This site is protected by reCAPTCHA and the Google Privacy Policy and Terms of Service apply.