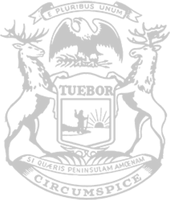 Rep. O'Malley on continued Secretary of State backlog: Options are never a bad thing
House Oversight Committee member Jack O'Malley, of Lake Ann, today issued the following statement after Secretary of State Jocelyn Benson provided testimony on an appointment-based approach for services. Benson recently announced general walk-in services would be permanently discontinued in favor of the appointment-only system, which has caused concern for residents who are looking to get key documents renewed and have had difficulty getting an appointment online:
"Secretary of State Benson told our committee she is constantly pursuing solutions and that's noble. But it's clear based on people I have talked to who have had a tough time getting an appointment that this particular solution created another problem.
"Even in the short-term, a sensible response is to open up walk-in services at Secretary of State offices. It would let people get in and get things taken care of, instead of sitting at home on the internet – if they have reliable access – and hoping they get lucky enough to lock in an appointment. We've heard some offices don't have anything for months.
"I don't deny that offering online appointments as an option has advantages. I don't deny many people are pleased with the appointment model. Secretary Benson compiled many testimonials on appointments that were positive where people got great service and were satisfied. 
"This is about satisfying as many people as we can with services the state provides, and the fact remains that some people like to come in for help – even if they have to wait a little bit. They aren't being helped right now. They are part of a massive backlog and we must have flexibility with them in need. A hybrid approach makes sense. To not even offer it doesn't make sense from the standpoint of customer service.
"I look forward to Secretary of State Benson addressing this issue with her staff as soon as possible. People are depending on access to these services."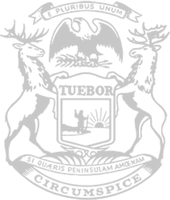 © 2009 - 2021 Michigan House Republicans. All Rights Reserved.
This site is protected by reCAPTCHA and the Google Privacy Policy and Terms of Service apply.