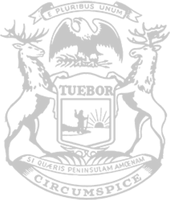 Rep. O'Malley: Nonsensical veto from Gov. Whitmer hurts small businesses statewide
State Rep. Jack O'Malley today took issue with Gov. Gretchen Whitmer's veto of legislation that would have helped local businesses across Michigan get back on their feet while emerging from COVID-19. 
House Bill 4434 would have removed an extra $300 per week in federal unemployment benefits that comes on top of existing state benefits. The legislation came on the heels of the Whitmer administration lifting the state's remaining restrictions on gathering and masks on June 22. O'Malley said overly generous unemployment benefits provide a disincentive for people to return to work.
"The governor has ordered the state to move back to pre-COVID normalcy, and unemployment benefits should reflect those changes," said O'Malley, of Lake Ann. "The governor has been incredibly hard on Main Street when responding to COVID-19. She issued many vague executive orders that were difficult to follow and put small-business owners in a position of enforcement. With the restrictions over, these businesses are now looking for workers and trying to get our state and local economies rolling again. But the governor is disincentivizing getting those jobs filled. 
"This contradiction in our approach is killing small businesses after they have already taken it on the chin over the last year." 
In a June survey conducted by the Small Business Association of Michigan, 47 percent of small business owners said they have had difficulty finding and keeping employees as the state began dialing back wide-ranging pandemic restrictions.  
In addition, statistics from April showed Michigan's labor force participation rate to be the worst in the Great Lakes region and among the 10 worst in the nation. The state's labor force participation rate fell from 61.6 percent before the pandemic to 58.8 percent in April. All of the region's states had significantly higher labor force participation rates than Michigan, ranging from Minnesota (67.7 percent) to Illinois (62 percent) and New York (61.4 percent). 
The additional $300 in federal unemployment benefits is not slated to expire until September, but multiple other states have ended the assistance earlier as local economies struggle to bounce back. 
"We were in a good enough spot combating COVID-19 that the governor chose to end the restrictions early," O'Malley said, noting the change to June 22 from an original July 1 plan. "Work environments have been deemed safe by the governor and her team. Our labor participation rate has been lower than other states and there is a high demand for workers. Given these facts, it makes no sense to continue with a strategy that compels people to not fill jobs and support themselves. I am hopeful she re-addresses this approach moving forward."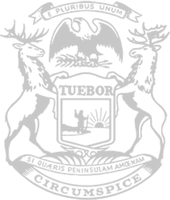 © 2009 - 2021 Michigan House Republicans. All Rights Reserved.
This site is protected by reCAPTCHA and the Google Privacy Policy and Terms of Service apply.