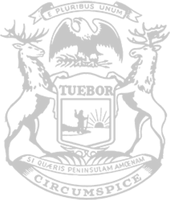 Rep. O'Malley: New Secretary of State appointment system must be examined
State Rep. Jack O'Malley today said it's vitally important to further explore a new system implemented by the Secretary of State which cuts general walk-in services in favor of an appointment structure.
While branches have not had walk-in appointments since March 2020 due to executive orders from Gov. Gretchen Whitmer and health directives in response to COVID-19, Secretary of State Jocelyn Benson recently announced branches would permanently transition away from walk-in service and replace it with an appointment-based system. The system would allow for people to book appointment times online or via phone.
Early stages of implementation have left people reporting website slowness and an inability to book an appointment as key documents are set to expire.
"My concern is how we address individuals who did their level best to get into the Secretary of State but couldn't and now have an expired registration or they are unable to buy or sell a car or move a title," said O'Malley, of Lake Ann. "What happens if they get pulled over and have to explain that to an officer? What happens if someone misses their appointment? Do they get to come in on a special circumstance? Or do they have to go through this whole process again? From a customer service standpoint – which is what the state is providing here through these services – I think there are legitimate issues that need to be looked at."
O'Malley is a member of the House Oversight Committee, which has started hearings on the new system. Concerned residents as well as former Michigan Secretary of State Ruth Johnson, who now serves as a state Senator, offered insight today regarding the appointment-only approach.
"This will allow voices to be heard and we can dig into issues that people are having," O'Malley said. "When millions of people throughout Michigan were put out of work through no fault of their own due to COVID-19 and the governor's orders in response, the Legislature held several hearings examining the orders and gave people a platform for their concerns to be heard. That platform allowed issues to be fixed. The Legislature is listening once again as we tackle this decision from the administration."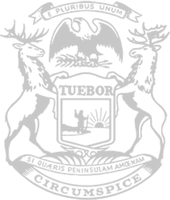 © 2009 - 2021 Michigan House Republicans. All Rights Reserved.
This site is protected by reCAPTCHA and the Google Privacy Policy and Terms of Service apply.