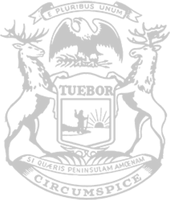 Rep. Jack O'Malley represents the 101st District in the Michigan House.
Rep. O'Malley: New announcement from Ford underscores need to address electric vehicles
RELEASE
|
September 29, 2021
State Rep. Jack O'Malley today met with state energy companies as part of a bipartisan workgroup on electric vehicles. The second-term legislator stressed the importance of the meeting as a chance to position Michigan for jobs and further economic prosperity – instead of watching other states speed by.
The meeting comes on the heels of Ford Motor Company announcing two massive sites in Kentucky and Tennessee that will produce electric trucks and batteries to power future vehicles. The investment by Ford is the largest-ever U.S. investment in electric vehicles at one time by an automotive manufacturer. Along with money from partner SK Innovation, roughly $11.4 billion will be spent to build the complexes and nearly 11,000 new jobs could be created between the two states.
Coined Blue Oval City by the company, Ford says the Tennessee production complex will bring about a new era in American manufacturing – like the Rouge complex in Michigan, which was the largest integrated factory in the world when it was completed in 1928.
"Michigan is the birthplace of the automotive industry. I can't help but think the ball was dropped here in pursuing a massive opportunity to be a leader in the development of tomorrow's automobiles," said O'Malley, of Lake Ann. "That's why this bipartisan workgroup is incredibly important. It will continue to help identify issues that can put our state at a competitive disadvantage and work to find solutions. These ongoing efforts are a chance to set the tone for the future."
A recent report from Bloomberg New Energy Finance estimates 58 percent of global passenger vehicle sales will be comprised of electric vehicles by 2040. In 2018 alone, the United States saw a 75 percent year-over-year increase in electric vehicle sales as nearly 330,000 were sold.
O'Malley, who chairs the House Transportation Committee, said talks between the workgroup and energy companies will continue. The group plans to address regulatory, funding and infrastructure issues related to electric vehicle production and Michigan's ability to meet that need. Auto manufacturers, electric utilities, municipal cooperatives and representatives from charging infrastructure providers are also scheduled to meet with O'Malley and other legislators.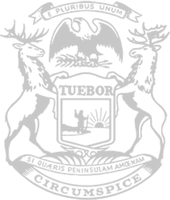 © 2009 - 2021 Michigan House Republicans. All Rights Reserved.
This site is protected by reCAPTCHA and the Google Privacy Policy and Terms of Service apply.