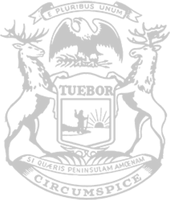 Rep. O'Malley: Launch of web form will help Michigan House address UIA's giant mess
State Rep. Jack O'Malley, of Lake Ann, today outlined a new initiative which will help legislators examine recent problems surrounding the state's Unemployment Insurance Agency.
A web form has been unveiled to give those interested throughout northern Michigan and the state a platform to share their experiences with UIA, while detailing recent letters they have received regarding benefit eligibility.
Roughly 650,000 federal pandemic unemployment assistance (PUA) claimants in Michigan have been required to re-file paperwork to make sure they're eligible. The qualification for PUA benefits – made available by the federal government to part-time workers and self-employed individuals who don't usually qualify for state aid – are now in question due to state-developed data that was rejected by the federal government.
Letters were sent by the agency in June informing claimants that if their eligibility determination changes, they may be forced to pay back benefits they received plus interest. The House Oversight Committee, which O'Malley serves on, has announced an in-depth investigation into UIA and its practices – looking into ongoing issues with mismanagement, functionality and fraud that has plagued the state and residents over the past several months.
"It's important to make sure the voice of the people is heard – and these stories and experiences will give us a clearer picture of this situation," O'Malley said. "A lot of people in this state have been through the wringer during COVID-19. I've heard from a ton of them. They've been put out of work through no fault of their own. Small businesses have been temporarily closed or even shuttered while not being told how or when they could resume operations. Now some people are being told that they may have to pay back money – plus interest – because of how the administration has bungled this.
"Our committee is determined to look at this and find effective solutions for hundreds of thousands of people who have been caught off guard and are rightfully concerned."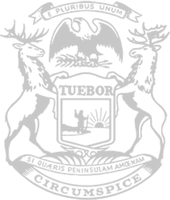 © 2009 - 2021 Michigan House Republicans. All Rights Reserved.
This site is protected by reCAPTCHA and the Google Privacy Policy and Terms of Service apply.