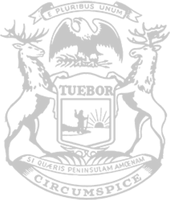 Rep. O'Malley: Latest Energy Report shows Line 5 tunnel to be state's most sensible option
State Rep. Jack O'Malley, of Lake Ann, today issued the following statement after the Michigan Department of Environment, Great Lakes and Energy (EGLE) released a second report from its Upper Peninsula Energy Task Force Committee. The task force was formed in June 2019 and the reports have focused on energy and propane supply:
"The report indicates 25 percent of residents in the Upper Peninsula use propane to heat their homes, which means thousands of businesses and families rely on Line 5 to deliver that propane. 
"The report also claims Line 5 to be an ever-present threat to our Great Lakes and all who depend on them. This echoes comments Gov. Gretchen Whitmer made in campaign promises to take the pipeline offline. As a legislator, I want to pursue solutions for people. Not political stalemate. The common-sense solution to me is continuing forward with the tunnel that will house Line 5 and protect it from strikes – delivering needed propane people rely on while keeping our Great Lakes safe. This is the compromise that addresses concerns on both sides.
"As stated in the report, there is no practical, established alternative system for distributing propane to people in the Upper Peninsula. A truck and rail plan would be incredibly costly, incredibly hard on our infrastructure and could be an environmental calamity waiting to happen as well. History has shown us that trains go off the rails from time to time.
"By putting so much stock in a possible environmental crisis and holding up the tunnel project, Michigan is setting the table for another crisis when people and small businesses across the U.P. do not have reliable heat."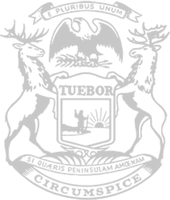 © 2009 - 2021 Michigan House Republicans. All Rights Reserved.
This site is protected by reCAPTCHA and the Google Privacy Policy and Terms of Service apply.