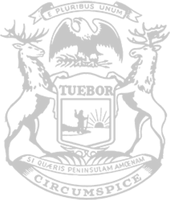 Rep. O'Malley: Job providers must not be unfairly punished for depleted UIA trust fund
RELEASE
|
September 9, 2021
House Oversight Committee member Jack O'Malley, of Lake Ann, today issued the following statement after the committee heard testimony from state Unemployment Insurance Agency Director Liza Estlund Olson. O'Malley asked Olson about the status of the agency's depleted trust fund and if businesses across Michigan would be forced to pay more into the fund to replenish it going forward:
"After telling us the fund was at slightly under $1 billion, Director Olson stated to our committee that businesses should not see any increase in their taxable rate for at least the next two years.
"However, shortly after our hearing concluded business owners and groups were reaching out to our committee's chair indicating that they have already seen their tax rate go up. It is important to follow up on these claims to examine this discrepancy and get a better picture of how the fund is operating.
"Small businesses have been hit hard by COVID-19 and executive orders from Gov. Gretchen Whitmer in response. Many were shut down through no fault of their own. Some weren't able to come back, and others have been trying for months to get back on their feet. After mandated shutdowns, we shouldn't be saddling Main Street with additional burdens like higher taxes as this vital component to our state and local economies ramps up again.
"This reported contradiction continues a concerning trend – what the agency is stating is very different than what everyday Michiganders are telling us is happening. I will continue to monitor this issue and work to deliver answers to people, as the House Oversight Committee remains committed to an efficient and effective UIA."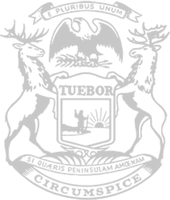 © 2009 - 2021 Michigan House Republicans. All Rights Reserved.
This site is protected by reCAPTCHA and the Google Privacy Policy and Terms of Service apply.