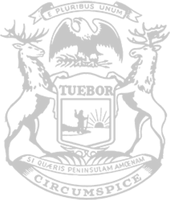 Rep. O'Malley instrumental in key ideas, funding plans for advancing state budget proposal
RELEASE
|
September 23, 2021
State Rep. Jack O'Malley on Wednesday voted to approve a budget plan for the upcoming fiscal year that makes critical investments for workers and families across northern Michigan.
The budget proposal funds crucial services, helps people successfully emerge from COVID-19 and the governor's orders in response, and establishes key protections against government overreach while promoting a state government that works in a transparent and accountable fashion to the people it serves.
"We were provided with a unique opportunity to invest both in our state's present and future," said O'Malley, of Lake Ann. "We had a lot of federal COVID dollars coming in and it was important to spend those dollars wisely and effectively. There is one-time funding in this plan that consists of targeted spending to help stimulate our economy and provide hard-working people with help after what they have gone through the last year and a half.
"Because of this one-time funding, it is not a license to create bloated state budgets in the future. But it is going to allow our communities to recover and thrive – and that is sorely needed after what we have seen and heard from people across the state."
Highlights of the budget, which was approved in the Michigan House with bipartisan support, includes support for: 
Job providers: The Unemployment Insurance Agency trust fund was depleted substantially during the pandemic due to a surge in unemployment claims. The new budget invests $150 million to offset losses to fraudulent claims created through decisions made by Gov. Gretchen Whitmer's administration. This investment helps keep the UIA system stable and ensures job providers aren't asked to pay more into the system after the hardships they have faced the past several months. O'Malley has continually stood up for small businesses and their status as it relates to the fund during his work on the Joint Select Committee on the COVID-19 Pandemic in the previous legislative term.
Families: Lack of affordable child care was one of the state's biggest workplace issues before the COVID-19 pandemic. It's an even bigger issue now as parents head back to the workplace after shutdowns. Efforts to make child care more affordable and accessible are supported with $1.4 billion in federal COVID relief funds. This will provide grants, increase the income eligibility threshold, and temporarily boost provider reimbursement rates. O'Malley is currently spearheading a separate series of reforms to the state's child care system.
Local infrastructure: The Michigan Department of Transportation's $195 million share of federal COVID relief transportation funds will be shifted to local governments for infrastructure needs. This adjustment gets available funds directly into the hands of local communities that best know where repairs need to be made. The proposal follows concepts O'Malley has advocated for through his chair position in the House Transportation Committee. The overall MDOT budget tops $5 billion and does not include tax increases.
O'Malley also secured funding for local projects that will improve infrastructure and recreation in northern Michigan. Nearly $5.2 million will go toward renovations at Point Betsie Lighthouse in Frankfort and an additional $400,000 will be used for a local bridge and rail study in Manistee.
The budget plan will advance to the governor for consideration with final legislative approval.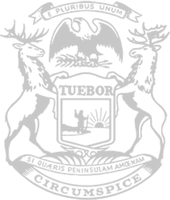 © 2009 - 2021 Michigan House Republicans. All Rights Reserved.
This site is protected by reCAPTCHA and the Google Privacy Policy and Terms of Service apply.