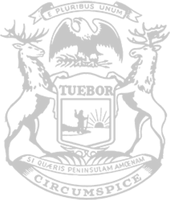 Rep. Jack O'Malley represents the 101st District in the Michigan House.
Rep. O'Malley helps create new workgroup to ensure state is a leader in electric vehicle industry
RELEASE
|
September 13, 2021
House Transportation Committee Chair Jack O'Malley and House Speaker Jason Wentworth today announced a new bipartisan legislative workgroup to further explore electric vehicles and their important role in the state's future.
"Michigan is the proud birthplace of the automotive industry and we must position the state as a leader as the state of transportation evolves," said O'Malley, of Lake Ann. "This is a very important issue – and it's critical to gather the latest information from industry leaders who are directly involved in this work. This will allow us to continue to formulate an effective road forward while shifting us into a higher gear from the standpoint of mobility and transportation."
"Whether it is in the short or long-term, Michigan's future lies in electric vehicles. We need to start planning now to make the coming transition as smooth as possible for local drivers, our transportation network and our statewide economy," said Wentworth, of Clare. "Jack O'Malley has seen challenges like this firsthand as the chairman of our transportation committee, and he is the right person to lead this team. I look forward to seeing their recommendations for proactive steps to keep Michigan in its rightful place as the nation's transportation leader."
A recent report from Bloomberg New Energy Finance estimates 58 percent of global passenger vehicle sales will be comprised of electric vehicles by 2040. In 2018 alone, the United States saw a 75 percent year-over-year increase in electric vehicle sales as nearly 330,000 were sold.
"This technology is clearly going to be a big part of our future," O'Malley said. "It's important to avoid being at a competitive disadvantage. This is a top priority of the Michigan House Transportation Committee, and the House is poised to lead on this issue."
The workgroup will address multiple areas of need – including regulatory, funding and infrastructure issues – to provide a framework for this rapidly growing technology. Auto manufacturers, electric utilities, municipal cooperatives and representatives from charging infrastructure providers will also be involved.
The group will soon begin bi-weekly meetings to develop and produce recommendations by the end of October or early November. Possible legislation and hearings could begin as soon as December.
Legislators in the workgroup with O'Malley and House Appropriations Transportation Subcommittee Chair Scott VanSingel include state Reps. Ken Borton (R-Gaylord), Ranjeev Puri (D-Canton) and Samantha Steckloff (D-Farmington Hills).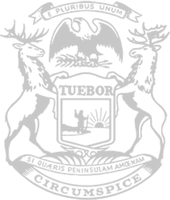 © 2009 - 2021 Michigan House Republicans. All Rights Reserved.
This site is protected by reCAPTCHA and the Google Privacy Policy and Terms of Service apply.