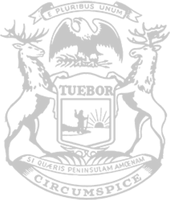 Rep. O'Malley helps advance pivotal investments for state's present, future
State Rep. Jack O'Malley this week voted to advance a budget proposal providing needed tax relief for people throughout northern Michigan while committing resources to schools, roads, workforce development and other crucial services.
"Times have been tough, and this plan provides workers, families and communities with the resources they need," said O'Malley, of Lake Ann. "It is important to make these critical investments without raising taxes. We can't create costs the state can't cover later on – and this is a plan that is going to make the best use of taxpayer money as we go forward."
Highlights of the plan include:
Tax relief: The plan leaves $1 billion for annual tax relief starting in the upcoming fiscal year that will put more money back in people's pockets across northern Michigan – significantly more than proposed by Gov. Whitmer. Her plan accounts for less than $400 million next budget year, and about $757 million once fully phased in through 2025. Whitmer has vetoed Republican plans to lower the income tax rate and suspend the gas tax, but efforts will continue to lower taxes immediately as part of the budget process.
Support for students: The House K-12 plan includes a record-high school aid fund of nearly $20 billion, including a per-pupil foundation that is up $300 per student from the current year and more than $2,000 than from a decade ago. In addition, the budget includes more than $500 million for teacher recruitment/retention, $300 million in school safety initiatives, an additional $210 million for special education cost reimbursements, and more resources for rural transportation.
Workforce and economic development: The House plan continues efforts to train Michigan workers for high-demand jobs, as the state takes on a competitive mindset for the employees of both today and tomorrow. A total of $155 million in federal COVID relief would expand the Reconnect program, which provides scholarships to adults who go back to school to earn an associate degree or skilled trades certification. New requirements will offer opportunities to adults as young as 21 and ensure participating community colleges make the best use of students' prior life experience. Short-term grants will be made available for private training programs. A separate, $30 million competitive grant program will help grow start-ups with the potential to provide good, high-demand jobs, and an additional $5 million will bolster apprenticeship programs.
            O'Malley, who chairs the House Transportation Committee, also underscored nearly $6.8 billion in the budget for roads – up nearly 25 percent from the current year. This includes a $750 million investment in the local roads and bridges connecting our driveways to highways – something the second-term legislator has long stressed as a dire need.
"These are the roads people use every day to go to work, get groceries, drop their kids off at school and a multitude of other things," O'Malley said. "Fixing highways is great for our state's infrastructure, but local roads are crucial arteries that must be maintained – and we're providing the resources to do it."
The budget proposal now advances to the Senate for further consideration.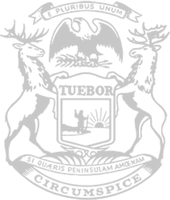 © 2009 - 2022 Michigan House Republicans. All Rights Reserved.
This site is protected by reCAPTCHA and the Google Privacy Policy and Terms of Service apply.