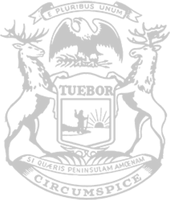 Rep. O'Malley: Governor's gallivanting, hypocrisy shows it's time to re-open state
State Rep. Jack O'Malley today said while he is thankful Gov. Gretchen Whitmer and MIOSHA have decided to roll back key COVID-19 guidelines that have been burdensome on businesses, the timing of the announcement is suspect given recent events.
Several news reports disclosed Whitmer gathered with friends and staff over the weekend at a basement restaurant in East Lansing. Photos showed the group failed to adhere to directives issued on May 15 requiring social distancing. Whitmer confirmed the reports Sunday and apologized for what she called a mistake. Today, she announced restaurants and bars can re-open common areas.
"The governor has been ordering the people of this state to follow rules related to COVID-19, but she won't follow her own directives or suggestions," said O'Malley, of Lake Ann. "And then she conveniently rescinds them or has a reasoning for why she didn't have to adhere to them.
"If anybody should know the rules – it's the person who enacted them."
O'Malley said the gathering raises several concerns, given the Whitmer administration's aggressiveness toward small-business owners who were fined or faced license revocation for being in violation of COVID-19 directives and health orders. The second-term legislator also said existing guidelines for businesses must be re-examined due largely to the fact that the people enforcing them aren't following them.
"I think what it says to many of these businesses is that they should have had the governor in and everything would have been OK. The governor clearly isn't facing a fine for these well-documented actions," O'Malley said. "Would a group of co-workers enjoying a cold one after a day at a construction site or the business serving them be as fortunate? A vast majority of small-business owners have been doing their best to follow these orders and keep their customers and staff safe during a pandemic. It sends a terrible message to those hard-working people to see this given what they have been through.
"A leader should both know the way and show the way. Unfortunately, this is yet another example of Gov. Whitmer and her administration not doing so."
The gathering comes as details continue to emerge regarding a trip to Florida Whitmer took in March – while cautioning Michigan residents about traveling for spring break. Two Whitmer aides also traveled during a surge of COVID-19 cases in the state.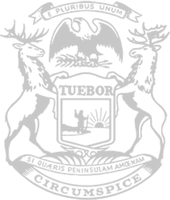 © 2009 - 2021 Michigan House Republicans. All Rights Reserved.
This site is protected by reCAPTCHA and the Google Privacy Policy and Terms of Service apply.