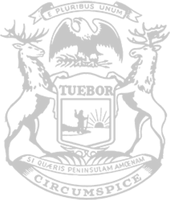 Rep. O'Malley: Governor's COVID-19 recommendations sign of policy shift, political flip-flopping
State Rep. Jack O'Malley, of Lake Ann, today issued the following statement after Gov. Gretchen Whitmer recommended a two-week suspension of in-person high school classes, youth sports and indoor dining to combat a surge in COVID-19 cases and hospitalizations. The recommendation is not a binding order or health directive. The state currently leads the nation for the highest number of new cases by population and Michigan's positivity rate is up almost 350 percent compared to six weeks ago:
"I wonder where this approach was a year ago from the governor – making recommendations to people throughout the state and letting different areas and communities make their own rules and decisions instead of implementing broad, burdensome orders that harshly impacted lives and livelihoods.
"It's clear to me there has been a shift in her approach. Michigan has been one of the most restrictive states in the country in response to COVID-19. Many people have been put out of work and they have shared their stories of hardship with legislators. Shutdowns are not as popular now that we have seen the impacts of them on hardworking people, small businesses and families.
"So with cases now skyrocketing at a nation-high level, the governor is in a political pickle. It did not have to be this way. The Legislature offered to work with the administration, but Gov. Whitmer chose to go it alone.
"It is important to continue to ramp up vaccine efforts so people who want it can get in and get it. But we have been dealing with a mishandled pandemic strategy in this state and that is the direct result of Gov. Whitmer thinking she knew best from the onset."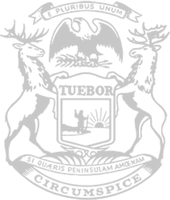 © 2009 - 2021 Michigan House Republicans. All Rights Reserved.
This site is protected by reCAPTCHA and the Google Privacy Policy and Terms of Service apply.