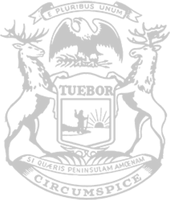 Rep. O'Malley: Governor's administration must work with Legislature on key COVID-19 orders
State Rep. Jack O'Malley, of Lake Ann, has introduced a proposal that would put the Department of Health and Human Services under the same parameters as the governor when it comes to working with the Legislature in issuing directives related to COVID-19 or a similar health emergency.
House Bill 6507 states that legislative approval would be needed for an extension of any emergency health order after 28 days. The proposal would work in harmony with a recent Michigan Supreme Court order that upheld a law stating the governor must seek legislative approval after 28 days of a state of emergency declaration.
"Through the Department of Health and Human Services, Gov. Whitmer has bestowed her version of 'The Twelve Days of Christmas' onto small business owners throughout the state – and they are hurting," O'Malley said. "My proposal is needed to align how our health directives are implemented with what the Supreme Court declared for our state of emergency laws. It's clear these health orders have been a shell game to operate around the Supreme Court's ruling that the governor must work with representatives of the people. I'm working to make sure that stops."
Under current law, if the DHHS director determines that control of an epidemic is necessary to protect public health, the director by emergency order may prohibit the gathering of people and establish procedures to combat spread and ensure continued effectiveness for essential public health services.
Since the Supreme Court's ruling, DHHS Director Robert Gordon has issued wide-ranging health orders to address COVID-19 in Michigan, including the suspension of in-person high school education and the closure of in-dining services at restaurants. The orders have largely mirrored ones previously set forth by Gov. Gretchen Whitmer. O'Malley recently heard testimony from Gordon on what went into his decisions during a Joint Select Committee on the COVID-19 Pandemic hearing on Dec. 3.
HB 6507 has been referred to the House Government Operations Committee.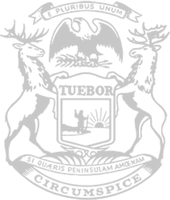 © 2009 - 2021 Michigan House Republicans. All Rights Reserved.
This site is protected by reCAPTCHA and the Google Privacy Policy and Terms of Service apply.