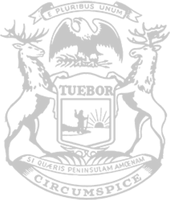 Rep. O'Malley: Goal of new UIA leadership should be delivering more effective unemployment benefits systems
Legislator shares concerns with timely payments, fraud and agency's trust fund
Joint Select Committee on the COVID-19 Pandemic member Jack O'Malley, of Lake Ann, today said that while Michigan's Unemployment Insurance Agency is in the early stages of new leadership, a more effective plan is needed for small businesses and people who are trying to receive unemployment benefits.
The committee heard testimony today from UIA acting director Liza Estlund Olson, who recently replaced former director Steve Gray. Committee members asked Olson what could be implemented to help more people receive the benefits they need to pay bills and put food on the table while also working to combat fraud.
An outside review of the UIA conducted by Deloitte recently revealed the agency's decisions regarding personnel, technology and response strategy were responsible for Michigan being more vulnerable to fraud. These decisions included disabling fraud detection tools and reassigning fraud investigation personnel. The Department of Labor and Economic Opportunity estimated in June that losses from fraudulent claims will be in the hundreds of millions of dollars.
"I respect that Director Olson has only been on the job two weeks and this has been an unprecedented time in our state's history with the amount of unemployment claims that we've seen," O'Malley said. "But the plan from Gov. Whitmer's administration to combat COVID-19 has been to shut down small businesses – and when you do something like that you have to have a plan and a mechanism for how you're going to account for so many people being out of work.
"Earlier in the year, we saw millions of unemployment claims and people waited multiple months for their payments or for weeks that were still owed to them even after they had partial payments. If your strategy is to do it this way, you have to be proactive instead of reactive."
O'Malley took issue with Olson asking the Legislature to increase unemployment benefit protections to 26 weeks from 20 as well as an overall increase in the payment amount, given the struggles the agency has already had.
"What good is giving out more weeks and more payments when the agency was completely unable to handle the weeks that were charged to them earlier in the year? More doesn't solve the issues that we've seen and heard about. We have to make sure we have an efficient system that can pay benefits timely and ensure that the state is not losing millions of dollars in fraudulent payouts," O'Malley said. "That's got to be the first step."
O'Malley also pressed Olson on the UIA trust fund requirements from small businesses, noting that some sectors have been closed or forced to lay off workers by the administration through executive orders and health directives. O'Malley said the mandates will end up costing small businesses even more when it comes time to replenish the trust fund. Olson revealed to the committee that the fund for payouts – which was once over $4 billion before COVID-19 began impacting the state – had fallen under $1 billion.
"I want to make sure these small, family businesses are being held harmless when it comes time to get these funding totals back to sufficient levels," O'Malley said. "Small businesses have gone through incredible hardship due to executive orders issued in response to COVID-19. They're hurting. Some have gone out of business after decades in existence.
"They're being put in an unfair position by having to lay off workers, because their layoff rankings are going to be heavily skewed and that is part of what is evaluated when it comes time to collect payments for the UIA's trust fund. We have to protect against this penalty."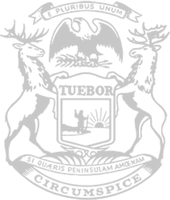 © 2009 - 2021 Michigan House Republicans. All Rights Reserved.
This site is protected by reCAPTCHA and the Google Privacy Policy and Terms of Service apply.