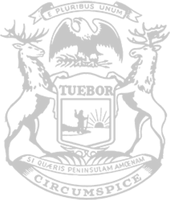 Rep. O'Malley digs into COVID-19 nursing home concerns during select committee testimony
RELEASE
|
September 10, 2020
State Rep. Jack O'Malley and other legislators serving on the Joint Select Committee on the COVID-19 Pandemic heard testimony Wednesday regarding Gov. Gretchen Whitmer's ongoing nursing home policy which has put COVID-19 patients under the same roof as healthy residents.
Dr. Betty Chu, co-chair of the Michigan Nursing Homes COVID-19 Preparedness Task Force, walked the committee through a series of recommendations the task force has developed to improve existing policy while also preparing the state for future emergencies. State Sen. Ed McBroom, chair of the Senate Oversight Committee and state Rep. Jeff Yaroch, chair of a House Appropriations Subcommittee devoted to the Department of Licensing and Regulatory Affairs and Department of Insurance and Financial Services, also offered input after holding hearings on the issue recently in their respective committees.
McBroom said that while decisions were made quickly in this area by the administration to meet the sudden and massive challenge that was presented by COVID-19, it has not deviated despite science which shows seniors being more susceptible to the virus and data which reports more than 2,000 deaths due to COVID-19 among nursing home residents – over 30 percent of total COVID-19 deaths statewide.
"It's amazing that this policy continues on when so many states have seen the data and how dangerous the presence of COVID-19 can be within a long-term care environment and changed course," said O'Malley, of Lake Ann. "The science continues to be different in all of these other states. But I appreciated the many recommendations the task force made in its report across a variety of areas.
"With such a large percentage of total deaths attributable to nursing homes, we must focus on getting a larger percentage of PPE and testing to these facilities. We must also think of the psychological toll this pandemic is taking on people who are in these homes. They are unable to hug a family member or have a grandchild sit on their lap. They have to look at their family members through a window or talk with them through a computer. We can work to improve the governor's policy in a safe and responsible fashion, but we have to see it through."
O'Malley noted that Dr. Chu provided no assurances the recommendations from the task force will be taken up, or how quickly they may be reviewed by the administration.
"This is an advisory body that was created in June by the governor through executive order. I'm hopeful she will take advice from these industry leaders and medical experts," O'Malley said. "I am eager to discuss this policy and these recommendations more in the coming weeks as our committee continues to seek needed answers for the people of Michigan."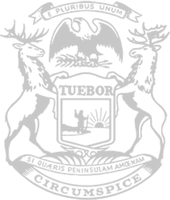 © 2009 - 2020 Michigan House Republicans. All Rights Reserved.
This site is protected by reCAPTCHA and the Google Privacy Policy and Terms of Service apply.