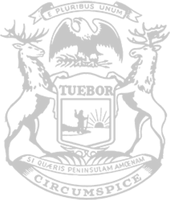 Rep. O'Malley continues work to examine, reform struggling state unemployment agency
Legislator: Accountability owed to northern Michigan taxpayers
State Rep. Jack O'Malley today said continued transparency issues with the state's Unemployment Insurance Agency does not provide sufficient accountability to taxpayers, and that ongoing reform efforts will help re-establish faith in the agency's ability to perform.
In a joint hearing between the House and Senate oversight committees, O'Malley and other legislators spoke with UIA director Julia Dale regarding an independent investigation that determined $8.5 billion in taxpayer money was lost to fraud and intentional misrepresentation. A previous investigation disclosed the agency deactivated key fraud detection tools and reassigned fraud investigation personnel, opening up the possibility for increased levels of fraud.
O'Malley said Dale's testimony did little to reassure the people of Michigan – as the director refused to directly answer specific questions related to decision-making and chain of command.
"I think what many see with these types of deflections and buck passing is the general ineffectiveness of bureaucracy when it comes time to get to the heart of the issues," said O'Malley, of Lake Ann. "The director said she didn't want to perform an autopsy on her agency and indicated she was focused on its future. But we can't just brush this stuff under the rug.
"The agency's future, in terms of viability, depends on a good relationship between the agency and people who reach out to it for help. From many people I have spoken with, that trust is shot. But they have nowhere else to turn when it comes time to getting benefits they need to support themselves and their families, so it's essential to ask important questions, get key answers and work to develop real solutions so we can build a better system for people."
O'Malley is spearheading measures approved by the House Oversight Committee today which establish a consistent and accelerated review process for claims and provide new provisions to protect both workers and small-business owners. Extra layers of assistance for those seeking it will cultivate a system that is streamlined, more user-friendly and robust in delivering sufficient service.
O'Malley's plan within the advancing legislative package, House Bill 5552, creates an Unemployment Insurance Advocate office for citizens, employers and representatives of employers. The office will establish procedures for receiving and processing complaints, answer questions people may have and report findings of investigations done into a determination or procedure.
The proposals, HB 5528 and HBs 5549-5554, now move to the full House for further consideration.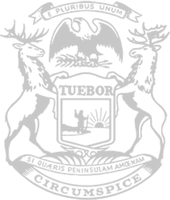 © 2009 - 2023 Michigan House Republicans. All Rights Reserved.
This site is protected by reCAPTCHA and the Google Privacy Policy and Terms of Service apply.