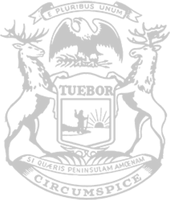 Rep. O'Malley: Continued strides needed on tax relief, cutting-edge technology
Following Gov. Gretchen Whitmer's annual State of the State address, state Rep. Jack O'Malley today said the governor must do more to give hard-working people, job providers and families needed tax relief, while touting the Legislature's work to ensure the electric vehicle industry is viable and mapped out as part of Michigan's future.
O'Malley said low taxes are needed across the board as people across northern Michigan and the state struggle with inflation, shortages and supply chain disruptions.
"We need bigger and deeper income tax cuts, relief for our job providers and a greater emphasis on child tax credits to support our families," said O'Malley, of Lake Ann. "I have fought for all three. People have already gone through a lot of tough times with COVID-19 and executive orders in response. Now they're looking at higher costs every time they go to the store – if they can even find what they're looking for. More money in peoples' pockets is going to get more money into our state and local economies."
O'Malley underscored Whitmer's call for pension tax relief, which aims to save half a million households an average of $1,000 per year, saying a uniform approach is needed for the sake of fairness for seniors. The second-term legislator also underscored the need for expanded mental health access for areas across northern Michigan.
"Measures to retain and recruit more mental health staff are tremendous, but we need accessibility," O'Malley said. "Downstate gets whatever they need, but northern Michigan needs greater support. We need changes in bed ratios because many areas in northern Michigan don't have any."
The topic of electric vehicles was in high gear heading into the address, as General Motors announced Tuesday it will invest $6.5 billion at two Michigan sites for electric vehicles and battery production. O'Malley spearheaded proposals recently signed into law which created a fund dedicated to helping the state compete for large-scale economic development projects. The Strategic Outreach and Attraction Reserve (SOAR) Fund will improve critical industry development and site readiness throughout Michigan.
O'Malley, who chairs the House Transportation Committee, is also part of an electric vehicle (EV) workgroup that is looking to prepare for a present and future with increased EV use. The workgroup is exploring best policy approaches for generating revenue from EVs to fix roads with a transition away from paying at the pump, rebates, infrastructure needs, regulation and other elements of this technology that will impact decision-making for years to come.
"We have to realize that as good as it sounds in a campaign promise, this change isn't going to happen tomorrow," O'Malley said. "We need to prepare in steps and have a comprehensive approach as opposed to knee-jerk reactions and pie-in-the-sky policies. This legislative workgroup is bringing everyone to the table and hammering out the road forward so we can have sound solutions with this rapidly growing technology."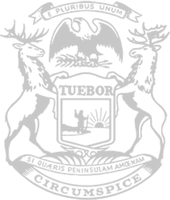 © 2009 - 2022 Michigan House Republicans. All Rights Reserved.
This site is protected by reCAPTCHA and the Google Privacy Policy and Terms of Service apply.