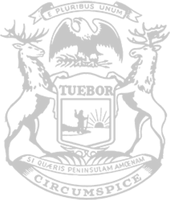 Rep. O'Malley: Comprehensive budget plan bolsters resources, commits to tax relief
State Rep. Jack O'Malley today touted an advancing state budget plan that will deliver prosperity for students, families and communities throughout northern Michigan and the state.
The plan O'Malley voted to approve continues to make increased investments in education, roads and school safety. It also pays off more long-term debt to provide more financial flexibility going forward and leaves room for tax relief that people desperately need in the face of surging costs.
"Resources, responsibility and respect for hard-working taxpayers are the main components of this plan," said O'Malley, of Lake Ann. "It's important for people to have the tools they need to thrive while we also act carefully to not saddle our future generations with debt. We've given careful consideration to tax relief for people who need it as inflation impacts their budgets – and we're going to keep fighting for it since the money will be there."
The budget plan limits ongoing, year-to-year spending by using already available one-time resources to make strategic investments in the current fiscal year, as well as the new year beginning Oct. 1. Highlights include:
Supporting students and teachers: A $19.6 billion school aid fund includes a record-high per-student base grant of $9,150, and a $575 million plan will help recruit and retain teachers as students catch up on learning lost during the COVID-19 pandemic. All students are supported – special education programs will receive more than $1.9 billion, including a $246 million increase in reimbursements to help districts improve services. An additional $168 million will support school safety, and $25 million will support school resource officers. A $500 million fund will help schools consolidate buildings or improve their efficiency. These investments come on top of the more than $6 billion in federal COVID-19 relief that O'Malley and the Michigan Legislature have approved for schools in the past two years. Support for community colleges also is significantly increased in the new budget.
Better roads: O'Malley, who chairs the House Transportation Committee, championed a $6 billion Department of Transportation budget – up from $5.4 billion – that continues Republican efforts to improve roads without additional tax increases. Earlier this year, the Legislature approved a separate $4.7 billion package that will improve roads, water systems and other public infrastructure.
Safer and stronger communities: The budget includes $130 million to support local-level law enforcement and public safety personnel. This includes help for police academies with scholarships and cadet salaries, community policing investments, EMS training, fire department equipment and communications tower upgrades. Revenue sharing to support local community services increases by 6 percent, and a one-time additional $300 million investment will support community and economic development in communities statewide. Mental and behavioral health facilities and programs receive a $625 million boost to improve services for both children and adults across the state.
Boosting workers and local businesses: The plan provides resources for a variety of programs to help Michigan workers and businesses thrive, including community and economic development, job training like the Going PRO Talent Fund, the Pure Michigan campaign that promotes tourism, and other efforts. O'Malley noted the Legislature remains committed to Main Street and local job providers after the impacts of COVID-19 shutdown orders on local businesses.
The plan now advances to the governor for her consideration.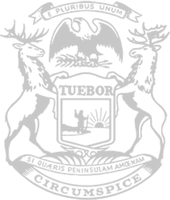 © 2009 - 2022 Michigan House Republicans. All Rights Reserved.
This site is protected by reCAPTCHA and the Google Privacy Policy and Terms of Service apply.