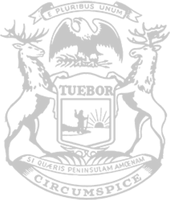 Rep. O'Malley: Common ground being forged in pursuit of better child care plan for Michigan
State Rep. Jack O'Malley, of Lake Ann, today highlighted progress being made toward impactful child care reforms in Michigan – including improved access to care and affordability for families. Bipartisan legislation could be on the horizon as a result.
Since the start of the 2021-22 legislative term, the second-term lawmaker has been part of a workgroup – including child care providers and Gov. Gretchen Whitmer's administration – looking at ways to better the system in place through legislation, administrative adjustments and the appropriations process. House Appropriations Chair Thomas Albert, of Lowell, and Appropriations Subcommittee on School Aid and Department of Education Chair Brad Paquette, of Niles, have taken on leading roles in appropriation efforts.
Strides in all three areas through the hard work of many, O'Malley said, have brought the state closer to a true fix that will help families and the child care industry.
"We have a system that is simply not working for hard-working people across our state. Access to high quality child care is difficult to find for many, especially for people with infants and toddlers. And the slots that are available are just too expensive, causing many working parents to leave the workforce to provide care for their own children," O'Malley said. "This all leads to unwanted stress and hardship that no Michigan family needs or deserves.
"There are a lot of ways to approach this issue. I have been working on that tirelessly, as have many others, and we are optimistic we've reached common ground. I'm very thankful for the teamwork that has gotten us there and I believe we are on the cusp of delivering a thorough plan that is going to alleviate the extreme cost of care, remove burdensome regulations and cultivate an environment which allows the child care industry to prosper and grow."
Legislative reforms – some spearheaded by O'Malley – include increasing the allowable adult-to-children ratio and the number of children allowed at in-home care providers during before- and after-school, as well as establishing new grace periods for providers to keep up with any rule changes from the Department of Licensing and Regulatory Affairs. Efforts to cut red tape that drive up costs and burden providers include exploring improvements to the license violations appeals process and setting parameters for license violations to expire if good actions by a provider are maintained. 
Allowing for and supporting multi-use facilities, creating child care networks staffed with liaisons for providers, and working to establish child-care coverage in areas without them are also key components to plans that have been discussed, O'Malley said.
"There are many facets of our current system that drive up cost," O'Malley said. "Over-regulation of the industry is the chief culprit. This makes it difficult for people to get into this industry or want to stay in it. And when we don't have people in the industry, demand outweighs supply. There isn't a sufficient level of care and cost for it is high, which has created a child care crisis in our state."
To further assist providers who are working to provide care, O'Malley said the workgroup has explored additional ways to address staffing and funding concerns, current curriculum parameters that increase cost and a lack of collaboration between state departments.
"It's clear to me through this workgroup that we can support providers and hard-working families while emphasizing top quality care," O'Malley said. "We have been working in good faith and I am seeing good signs that positive change is coming in the near future."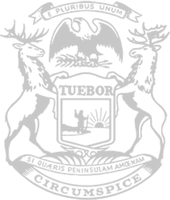 © 2009 - 2021 Michigan House Republicans. All Rights Reserved.
This site is protected by reCAPTCHA and the Google Privacy Policy and Terms of Service apply.