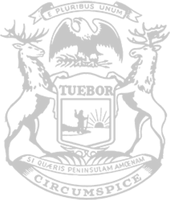 Rep. O'Malley commemorates local first responder at Sept. 11 ceremony
RELEASE
|
September 9, 2021
State Rep. Jack O'Malley today honored a fallen northern Michigan first responder during the Michigan House's Sept. 11 ceremony at the state Capitol.
Jerry Self, of Wellston, passed away from COVID-19 complications in January after contracting the virus while responding to a call as an emergency medical service provider. Self worked for Norman Township in Manistee County as a medical first responder and was part of the fire department and ambulance crew.
"Mr. Self put his life on the line to help the lives of others," said O'Malley, of Lake Ann. "That kind of act shows the kind of person he was. Even with the presence of a highly transmissible virus and having to interact with multiple people through his job, he still stepped up to do the job.
"It's important to remember and honor his courage and bravery, as well as the sacrifice of every first responder across our state when they put on their uniform."
The annual 9/11 ceremony commemorates the Sept. 11, 2001 terrorist attacks while memorializing first responders like Self and members of the military from Michigan who died in the line of duty over the past year. Usually held within the House chamber during traditional session, this year's ceremony was held on the front lawn of the state Capitol in Lansing with legislators reading the names of fallen first responders and military heroes aloud.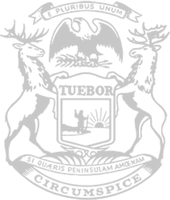 © 2009 - 2021 Michigan House Republicans. All Rights Reserved.
This site is protected by reCAPTCHA and the Google Privacy Policy and Terms of Service apply.