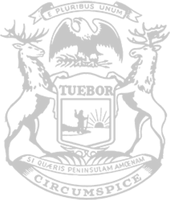 Rep. O'Malley: Budget addresses unprecedented shortfalls served up by COVID-19
RELEASE
|
September 23, 2020
State Rep. Jack O'Malley, of Lake Ann, today voted to advance a responsible and effective state budget plan that overcomes immense financial challenges presented by COVID-19.
The proposal protects K-12 schools, local communities and other shared top priorities of Michigan residents – despite the impact COVID-19 and ensuing shutdowns have had on the state economy.           
"This is a no frills budget considering where we thought we may be at initially," O'Malley said. "This proves the Legislature can work with the governor if she's willing, and we were able to work in a collaborative way to generate a plan that doesn't raise taxes or grow state government. These unprecedented times and the decisions that have been made in response have dealt everyone a tough hand. This budget positions Michigan, its communities and people for the road forward."
The budget proposal returns about $35 million to the state's budget stabilization fund. The per-student foundation allowance for K-12 schools remains unchanged, but schools will receive an additional one-time payment equal to roughly $65 per student, along with other changes to increase the commitment to Michigan's school aid fund. The school aid fund will surpass $15.5 billion, a record-high investment, allowing students to have the resources they need to succeed whether they are learning in-person or online this school year.
Cities, townships and counties will also enjoy fully protected revenue sharing payments, allowing them to continue funding critical services people rely on.
The proposal also makes investments in:
Jobs through funding for important initiatives such as Going Pro and 'Pure Michigan'. Almost $29 million in General Fund money will go toward the Going Pro program that provides employer-based grants to train employees. An additional $15 million will go to 'Pure Michigan', which promotes the state's vital tourism industry. O'Malley has staunchly supported the 'Pure Michigan' campaign in his first term in the Michigan House after Gov. Gretchen Whitmer initially vetoed funding for it in the current budget.
Public safety by training additional Michigan State Police troopers and supporting local-level road patrols.
Public health by committing $20 million to the acquisition of personal protective equipment (PPE) in skilled nursing facilities. The budget also includes resources supporting mental health, children with autism, and cleanup of PFAS and other pollution threatening drinking water.
Children, families and seniors by supporting Healthy Moms Healthy Babies program, child advocacy centers, and senior citizen program grants. A pilot program will be established helping connect isolated seniors with callers who check in on their welfare.
The budget plan – contained in House Bill 5396 and Senate Bill 927 – advances to the governor for her consideration.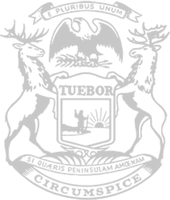 © 2009 - 2021 Michigan House Republicans. All Rights Reserved.
This site is protected by reCAPTCHA and the Google Privacy Policy and Terms of Service apply.