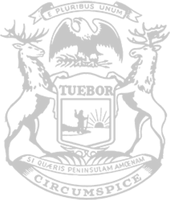 Rep. O'Malley: Administration continues to not weigh all factors in COVID-19 crisis
Select Committee met with governor's top medical advisors Monday
State Rep. Jack O'Malley, a member of the Joint Select Committee on the COVID-19 Pandemic, today said testimony this week from top medical advisors to Gov. Gretchen Whitmer clearly shows that the administration has little balance in its response to COVID-19.
O'Malley, of Lake Ann, specifically pointed to concerns from prolonged isolation and mandated closures of people's livelihoods – such as depression, anxiety, substance abuse and suicide – when speaking with Dr. Joneigh S. Khaldun, Chief Medical Executive and Chief Deputy Director for the Michigan Department of Health and Human Services, as well as state epidemiologist Dr. Sarah Lyon-Callo.
"When I asked them about the psychological toll being taken on people as we go through this crisis – a huge issue everybody is talking about – they could not provide statistics in these areas or even a guesstimate," O'Malley said. "There obviously was no data being run to help them make an informed decision or get a clear picture. How can you properly diagnose our state if you don't know the entire patient? That's the issue that I have continued to see in these hearings.
"People are really hurting. They have been put out of work through no fault of their own. They have been unable in many cases to get needed unemployment benefits in a timely fashion to pay bills and support their families. They have been driven into a state of desperation and despair. I was hoping that there was an effort to carefully track these critical factors instead of a broad statement indicating they've thought about them."
O'Malley also expressed frustration with a lack of strategy for safe and sensible indoor nursing home visits from the administration. A directive from the Department of Health and Human Services in September allowed for outdoor visits at residential care facilities – following recommendations from the Nursing Home Preparedness Task Force which looked at ways to improve the governor's long-term care executive orders in areas such as resident placement and quality of life. 
"Is the governor aware of how cold it is in northern Michigan in late October? It has already snowed in some areas. We need to prioritize a plan that allows for these visits to occur indoors in these facilities while continuing to protect residents and staff," O'Malley said. "I don't think making seniors go outside in 30 degree weather is best practice for keeping them safe."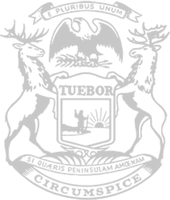 © 2009 - 2021 Michigan House Republicans. All Rights Reserved.
This site is protected by reCAPTCHA and the Google Privacy Policy and Terms of Service apply.