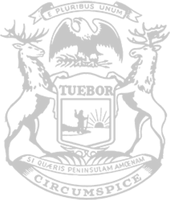 State Rep. Mike Mueller's plan to reduce distracted driving in Michigan is signed into law by Gov. Gretchen Whitmer on June 7.
Rep. Mueller's plan to reduce distracted driving in Michigan signed into law
State Rep. Mike Mueller's plan to make Michigan roads safer and address the growing problem of distracted driving has been signed into law by the governor.
Mueller, a retired sheriff's deputy, said the bipartisan plan requires drivers to use hands-free technology if they are going to use their phones while driving.
"Distracted driving is dangerous," said Mueller, R-Linden. "I responded to so many devastating crashes as a deputy that could have been prevented if the driver had just kept their eyes on the road. With today's technology, there's no need to look down at your phone to dial a number. This is a common-sense step we are taking as a state to save lives."
The new law modernizes Michigan's distracted driving laws by prohibiting drivers from holding a cell phone while driving, except in cases where individuals are reporting accidents or other emergencies. It will still be legal to make phone calls using hands-free technology.
Nationally, Mueller said hands-free laws that require drivers to put smartphones and other devices away and focus on driving have proven successful.
In July 2020, Indiana started enforcing its hands-free law. That year, the number of crashes attributed to distracted driving fell dramatically from 10,132 in 2019 to 8,761 in 2020 – a 10-year low, and the law was only in place for half the year.
After the Hands-Free Georgia law was enacted on July 1, 2018, Georgia experienced a significant reduction in year-over-year traffic fatalities for the first time in more than 10 years, with traffic fatalities falling 3.4% from 2017 to 2018.
"The new law sends a clear message to Michigan drivers," Mueller said. "Everyone is expected to keep their eyes on the road and hands on the wheel, free of their phones."
The new law will take effect on June 30.
###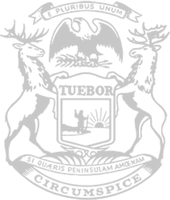 © 2009 - 2023 Michigan House Republicans. All Rights Reserved.
This site is protected by reCAPTCHA and the Google Privacy Policy and Terms of Service apply.