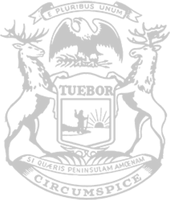 Rep. Mueller: Vital changes needed to help recruit, retain good police officers
RELEASE
|
September 30, 2021
Representative holds hearing on plan to better support law enforcement
State Rep. Mike Mueller, chair of the House Government Operations Committee, today led a committee hearing on his plan to better support local law enforcement agencies and help police officers build even better relationships with the communities they serve.
Mueller, a retired sheriff's deputy, said the measures break down barriers for employment in law enforcement.
"Our local police departments are losing officers at an alarming rate," said Mueller, of Linden. "We must do more to break down the barriers that prevent good candidates from answering the call to serve. The changes I'm proposing will make sure qualified people have access to the training and support they need to hone their skills, protect the public, and build trust and respect in the communities they serve."
House Bills 5130-33 would:
Offer communities new tools to recruit good officers. Local law enforcement agencies could pay for a new recruit's academy tuition and enter into a five-year employment contract with them. If the recruit leaves within that period they would be required to reimburse the agency for a portion of the training costs based on the amount of time spent with the department after their training is complete.
Provide resources for specially trained, part-time public service assistants. A grant program will help fund public assistant positions to perform non-criminal law-enforcement tasks.
Expand the pool of qualified recruits. No one with at least a high-school diploma or equivalent will be excluded from applying for a law-enforcement training academy based solely on their education level.
Remove hurdles for returning officers.  Experienced police officers who retire or leave the force will be allowed to return to duty without starting from scratch or jumping through unnecessary hoops.
The proposal remains under consideration by the House Government Operations Committee.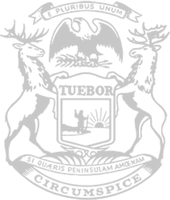 © 2009 - 2022 Michigan House Republicans. All Rights Reserved.
This site is protected by reCAPTCHA and the Google Privacy Policy and Terms of Service apply.