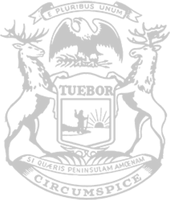 Rep. Mueller stands up for lawful gun owners, votes against overreaching 'red flag' legislation
State Rep. Mike Mueller today opposed partisan legislation that would let state government violate fundamental due process protections and confiscate weapons from law-abiding gun owners.
The bills would create extreme risk protection orders, also known as red flag orders, to seize weapons from any individual who others say is likely to injure themselves or another person with a firearm.
"This legislation does nothing to address mental health, the real root cause of violent criminal behavior, while creating alarming new regulations that ignore the fundamental rights of law-abiding citizens," said Mueller, R-Linden. "These bills are so poorly written that they're going to cause way more problems than they solve."
Mueller, a retired sheriff's deputy, noted that the bills give courts broad discretion to confiscate firearms from mentally sound, law-abiding people based on very little evidence, instead shifting the burden of proof to the defendant to prove they should be allowed to keep the gun they own lawfully. He also expressed concern that the bills provide no right to counsel for the defendant, and no right to a hearing or a psychological evaluation before the court issues an order and a person's guns are seized.
Before voting on the legislation, the Democrat majority in the House voted down several amendments that would have fixed some of the problems before they were enacted into law. Mueller offered an amendment that would require someone who knowingly makes false claims when filing an extreme risk protection order to cover the legal fees of the defendant. Another amendment offered by Mueller would have automatically triggered the issuance of an extreme risk protection order when a personal protection order is also issued someone is committed to a voluntary or involuntary psychological hold.
Other amendments rejected by the majority would have guaranteed one's right to face their accuser, guaranteed a right to an attorney, and required clear and convincing proof before a gun is ordered confiscated.
"The majority party's priorities are out of whack," Mueller said. "One day they celebrate expunging the records of thousands of criminals who were convicted after receiving due process, and the next they set up a mechanism to confiscate weapons from people without any evidence they have committed a crime. These bills violate a person's right against unreasonable search and seizure without due process – not to mention they're a clear violation of the Second Amendment."
Despite his opposition, the House approved the legislation, sending it to the Senate for further consideration.
###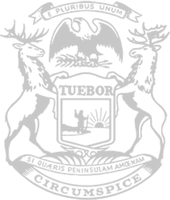 © 2009 - 2023 Michigan House Republicans. All Rights Reserved.
This site is protected by reCAPTCHA and the Google Privacy Policy and Terms of Service apply.