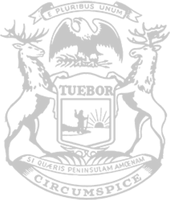 Rep. Mueller opposes partisan push to enact extreme prevailing wage law
Bills hurt local businesses, force taxpayers to pay higher prices
State Rep. Mike Mueller recently voted against extreme new prevailing wage requirements that will cripple local contractors.
On Tuesday, Democrats in the Legislature pushed through radical, last-minute changes to legislation that will require any contractor overseeing a government construction project supported by state tax dollars to pay an inflated salary known as the "prevailing wage."
Mueller, R-Linden, said reinstating prevailing wage forces Michigan taxpayers to pay higher wages for public works projects, which means their dollars don't stretch as far. However, the last-minute changes – which legislators were given just a few minutes to review before voting – go even further by creating a new system that will likely force small businesses to spend their time and resources on litigation.
"The practical application of this change is going to cripple smaller, family-owned businesses," Mueller said. "If activists or larger businesses don't like that a certain contractor is awarded a bid for a government contract, they will now be able to flood the system with frivolous regulatory complaints to delay the project and force the winning contractor to spend time and money on litigation."
Mueller voted against the plan, included in House Bill 4007 and Senate Bill 6. Despite his opposition, both bills were approved by the House and Senate along party lines. They now advance to the governor for her consideration as law.
"When it comes to public construction for roads, schools, and other local infrastructure, I want taxpayers to get the best bang for their buck," Mueller said. "If a large union contractor can do a quality job for the right price – great. If a local, family business offers the same quality work for a better price – great. It's not government's place to pit union and non-union contractors against each other."
Mueller, who serves on the House Labor Committee, offered an amendment to improve the bills during committee. His amendment, which would have allowed local governing bodies to make their own decisions about prevailing wage, was rejected by the partisan majority.
###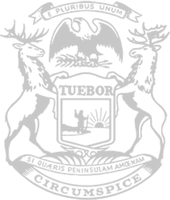 © 2009 - 2023 Michigan House Republicans. All Rights Reserved.
This site is protected by reCAPTCHA and the Google Privacy Policy and Terms of Service apply.