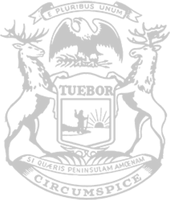 Rep. Mueller named to Michigan Jail Reform Advisory Council
Representative continues efforts to improve state's criminal justice system
State Rep. Mike Mueller this week was appointed to the newly created Michigan Jail Reform Advisory Council.
Mueller, of Linden, is a retired sheriff's deputy who has helped lead the charge on several bipartisan criminal justice reform efforts over the past two years. He also served on the Michigan Joint Task Force on Jail and Pretrial Incarceration in 2019, which studied the state's jail system and made several recommendations to the Legislature on how to reduce jail populations without compromising public safety.
"With my background in law enforcement, keeping the public safe is always going to be a priority," Mueller said. "Drawing from my experience, my goal is to help restore faith in the justice system while ensuring law enforcement is appreciated for the difficult job they do in these difficult social times. I'm looking forward to continuing the work we've been doing to make our justice system work better for every community in Michigan."
Data compiled by the 2019 task force showed Michigan jail populations have nearly tripled in the last 35 years, growing regardless of high or low crime rates. With crime now at the lowest rate in 50 years, hundreds of thousands of people are still admitted to Michigan jails every year, and they're staying longer than ever before.
The Legislature approved many of the task force recommendations with bipartisan support in December 2020, but Mueller said there is more work to be done. The new council will facilitate, assist with, monitor, and evaluate the successful implementation of jail reform legislation in the future.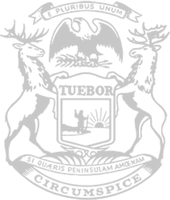 © 2009 - 2022 Michigan House Republicans. All Rights Reserved.
This site is protected by reCAPTCHA and the Google Privacy Policy and Terms of Service apply.